Top Choices of Lumber for Wood Fencing for Homes
When it comes to wood fencing for homes, you can choose from a wide variety of lumber options. Ranging from redwood, cedar, pine, fir, to tropical hardwood . Some of these woods are best for outdoor use. While others are more durable for indoor applications. Here's a guide to the most popular types of lumber for wood fences.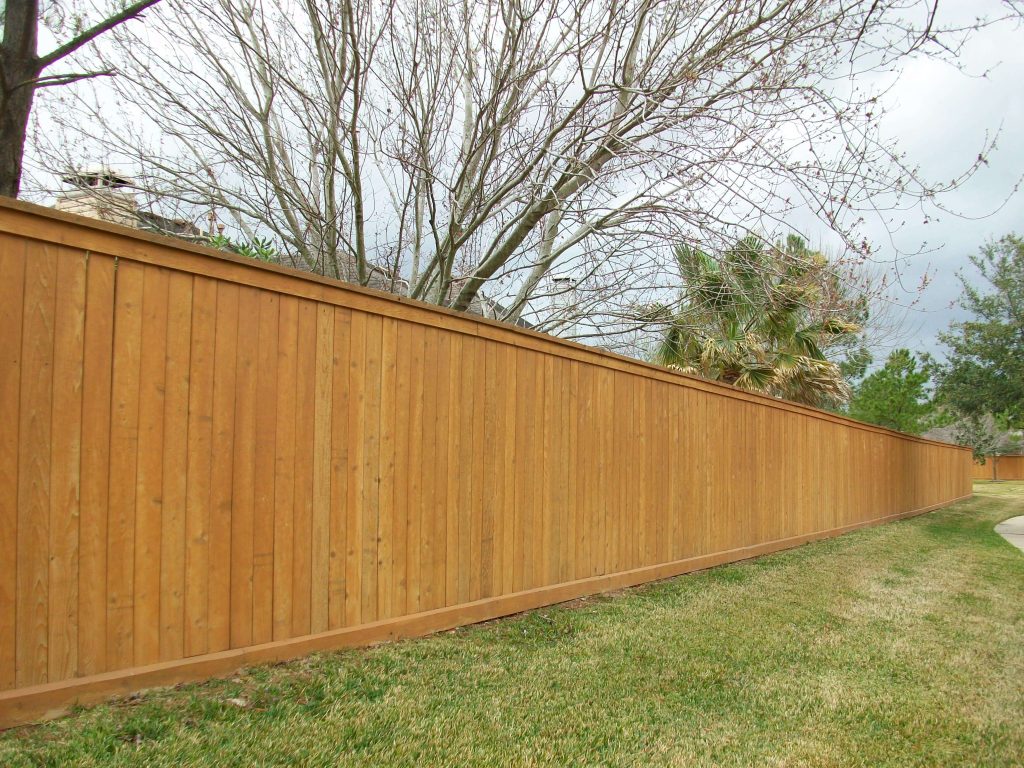 ---
Redwood
Redwood is the strongest type of wood. It is also one of the most stable materials. Besides being durable, you can also stain it in various shades. Stain helps protect it from the elements and keeps it looking nice.
Cedar
Cedar is one of the most popular lumber types used in wood fencing for homes. Its appealing appearance and innate durability make it an ideal choice.
Cedar is resistant to decay and is also insect-resistant. The material's natural oils add to its strength and durability.
Western Red Cedar is a strong, renewable, biodegradable, and durable wood. It's resistant to insects, rot, and decay, and its natural oils help repel moisture. This makes it an ideal option for a fence.
Western red cedar is readily available in most areas of the U.S., and it is also less expensive than other types of wood. However, its color does fade, and you may wish to apply stain to preserve its appearance. If you do decide to apply stain to your fence, you can choose from a variety of shades.
Choosing the right type of cedar can make a huge difference in the quality of your fence. When choosing, you should consider your location, climate, and the function of your fence.
Cedar's light weight and durability make it easy to install and maintain. Cedar can be stained, but many people prefer the natural look of untreated wood. The acid in the wood helps to keep termites away, and extends the life of the fence.
If you're planning to paint your fence, you should use a semi-transparent or translucent finish. This will help to maintain the appearance of your cedar's color, but it will still require regular maintenance.
Pressure-treated lumber is a good choice, too. However, it can have knots and splinters, and it doesn't last as long as other options. Typically, pressure-treated wood is less stable than redwood. You should always consult with a professional to determine whether or not the wood you're considering is suitable for your situation.
Unlike pine, cedar does not shrink or crack. It can last up to 25 years, depending on how you care for it. But to keep it looking its best, you should refinish it every couple of years.
When choosing the right type of wood for your fence, you will need to consider its bending strength. This is especially important for posts that will twist over time.
Cypress
Cypress wood is one of the most durable types of wood to use for fencing. It is also a beautiful type of wood.
One of the cypress's most significant advantages is its resistance to rot and insects. Cypress contains cypretine, a chemical that is a natural insect repellent. This helps protect your fence against bugs such as carpenter ants and termites.
When choosing the type of wood for your fence, consider both the climate of your area and your personal preferences. For example, you may want to choose a more durable fence in a region that experiences severe weather. But, in areas that have milder climates, you might not need as strong of a fence.
Depending on your preferences, you can find several different types of cypress wood. Some types have a lighter color and are easier to stain. Others have a darker, more yellowish tone.