Commercial Hardie Plank Fence Variations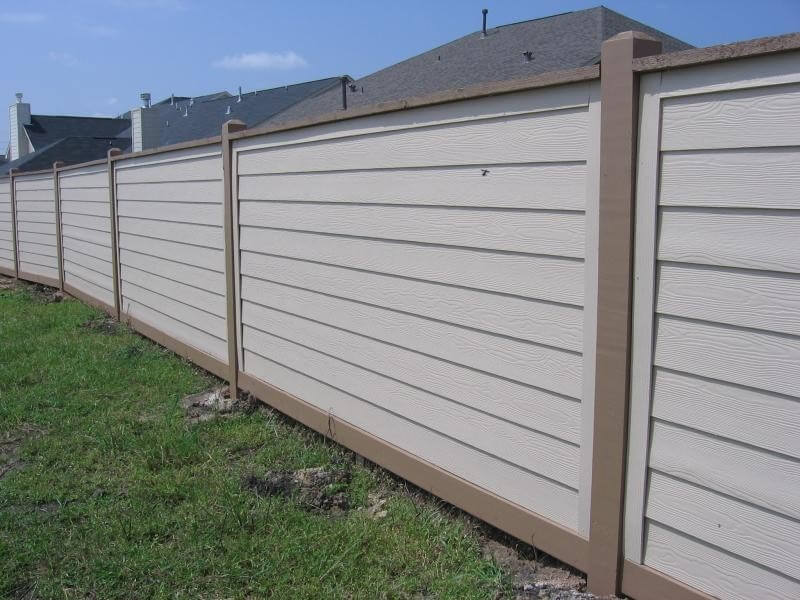 Commercial Hardie board fence
Hardie board fence is made of cement, sand, and cellulose fibers which significantly improves the security of your premises. Besides, it offers a unique design that is not common in many homesteads. Hardie board fences are also resistant to pests hence keep the wall standing for a long time. At Texas Fence we make some of the most elegant in Houston, Texas.
What is the cost of a commercial Hardie plank fence?
The cost of the fence depends on a wide array of factors. They include not limited to the size and where you want the Hardie plank fence installed. Also, commercial cement board fences will fetch a higher price compared to wood Hardiplank fences.
We can also design commercial Hardie plank fences with pickets. Pickets make fences more attractive and mitigate the conventional look of such fences.
Why our commercial Hardie plank fencing?
At Texas Fence we invest in creating unique concrete fence boards that are in line with the design of your expected Hardie plank fencing. We combine expertise, experience, and technology to meet the needs of our clients.
Besides, we've been in business for more than 15 years. so, if you need a custom commercial Hardie plank privacy fence, give us a call!
Contact Texas Fence today to learn more about a new Hardiplank fence and get a free quote from our experienced fence experts.