Residential Wrought Iron Gate Variations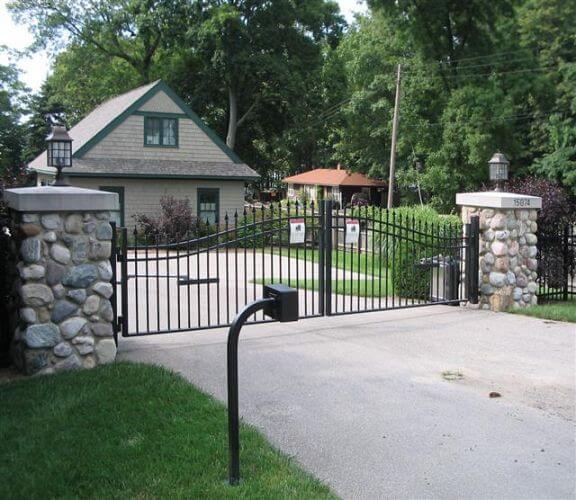 Why Our Wrought Iron Gates?
Texas Fence provides some of the best Houston wrought iron gates that are loved by many. By combining expertise and technology, we ensure to make driveways gates that meet the standards of the customer.
We have predesigned wrought iron gates for sale that you can choose from. However, if you can't find one that satisfies you, our team of experts will be more than ready to walk you through the whole process of designing one until we meet your desired outcome.
Commercial Wrought Iron Gates
Wrought iron gates are not only ideal for residential areas but also for commercial centers. As you'd expect these are sturdier, more appealing, and a lot of work goes into them. They not only protect your premises but also beautifies them.
Benefits Of Wrought Iron Gates
Custom wrought iron gates are decorative, they are statement-making gates. They not only complement the fence but also the landscape of your compound. They also improve security thanks to their sturdiness. This makes it hard for thieves to break into your home or premises.
As an alloy, residential and commercial wrought iron gates are resistant to rust. As such, it maintains a strong structure and beautiful design. Finally, they add value to your property. In fact, investors are attracted to real estate with wrought iron gates because of the craftsmanship behind them. Get yours today!
Our wrought iron gates prices are reasonable, contact us for more information.