Residential And Commercial Fencing & Gate Installation
Access Control & Security Fencing
If you are looking for a Houston fence services company that provides residential or commercial fence services and focuses on superior customer service, look no further than Texas Fence
Fences start as low as $275/mo. through our Finance Partner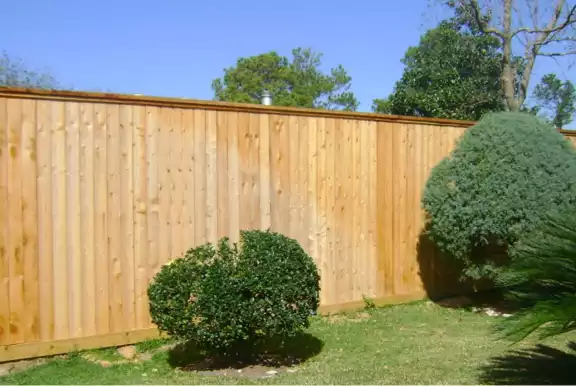 If you are just replacing your backyard privacy fence or securing your front yard with a driveway gate and operator we can handle it all.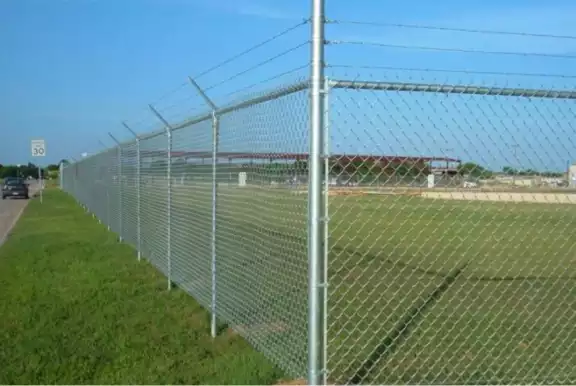 We have developed a local reputation for delivering unparalleled quality and innovation while keeping our promise of service and competitive pricing.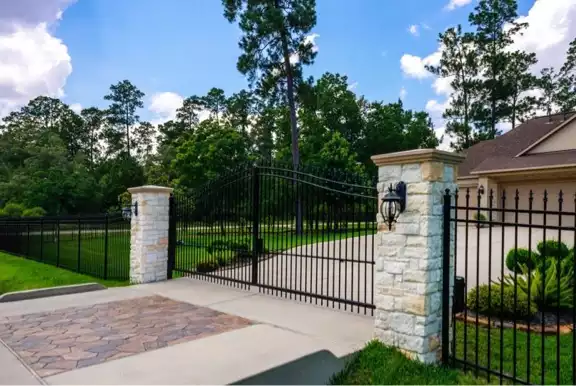 A custom gate built by Texas Fence is a great way to add design and style to any fencing project.
If you are looking for a Houston fence company that provides residential or commercial fencing and focuses on superior customer service, look no further than Texas Fence. A Houston based fence company, we specialize in Custom Residential Fencing, Commercial Fencing, and Custom Driveway Gate construction, and we work with Wood, Iron & Aluminum, Vinyl, Brick and Stone, Hardiplank, Chain-link, and Simtek materials. All Fence Services.
RESIDENTIAL FENCING SOLUTIONS
Texas Fence provides custom design, building and installation for residential fences and gates for your driveway, yard, pool, or sidewalk for your Houston residential property. We have the resources and expertise to provide you with the fencing service you are looking for. We can ad vice you on whether wood fence, ornamental iron fence, or aluminum fence is the right solution for your residential fencing application. We strive to provide fencing and gating look and feel that perfectly matches your Houston home.
COMMERCIAL FENCING SOLUTIONS
We have the experience of miles of commercial fencing projects all over the greater Houston area. With a proficient and dedicated commercial fencing team, we offer many applications for commercial fences from fences that provide privacy to security alongside increasing the general aesthetics of your commercial property. We are well known locally in Houston for delivering unparalleled quality and innovation while staying within your commercial fence budget.
ACCESS CONTROL INSTALLATION
Texas Fence designs custom driveway gates that compliment your home and act as a barrier to your residential property. Keeping the form and function of driveway gates in mind, Texas Fence gating team will communicate with you to understand the purpose of your residential gate and its application in your Houston home. During this consultation call, we will help determine the best material for your residential driveway gate and focus on your security needs as well as home architecture when designing the custom driveway gate for you. We leverage our 15 years of experience in the Houston area to narrow your options down to the design concepts that align with your fence services needs.
FENCE Staining
Houston homeowners spend a lot of money on privacy fences for their backyards. These fences work to shade their backyard from the Houston heat, offer security and privacy, and help keep pets and children contained. Your backyard fence is a valuable investment that should be protected with the best staining materials. Staining your backyard fence helps greatly extend the life of your fence, maintain its composition, keep it looking new for years and helps reduce mold and graying to a minimum. Texas Fence staining experts can help you find the best staining options that match your home.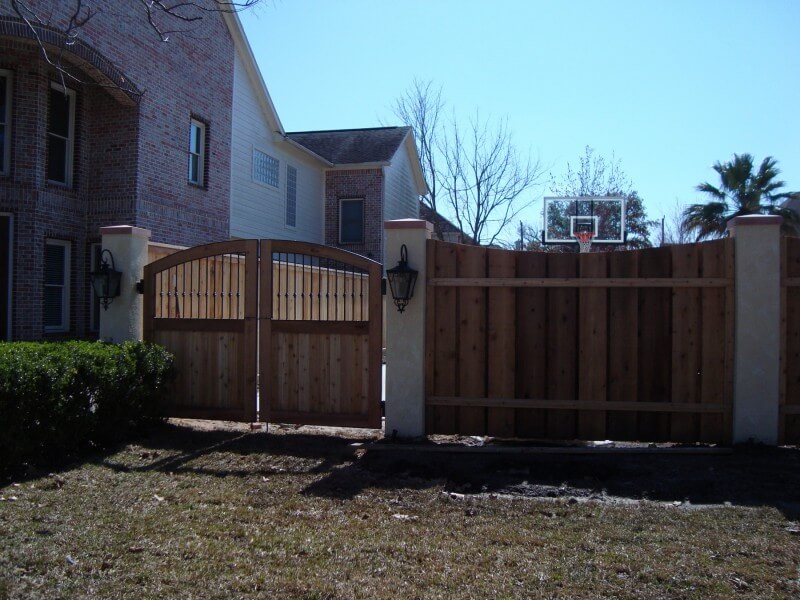 ---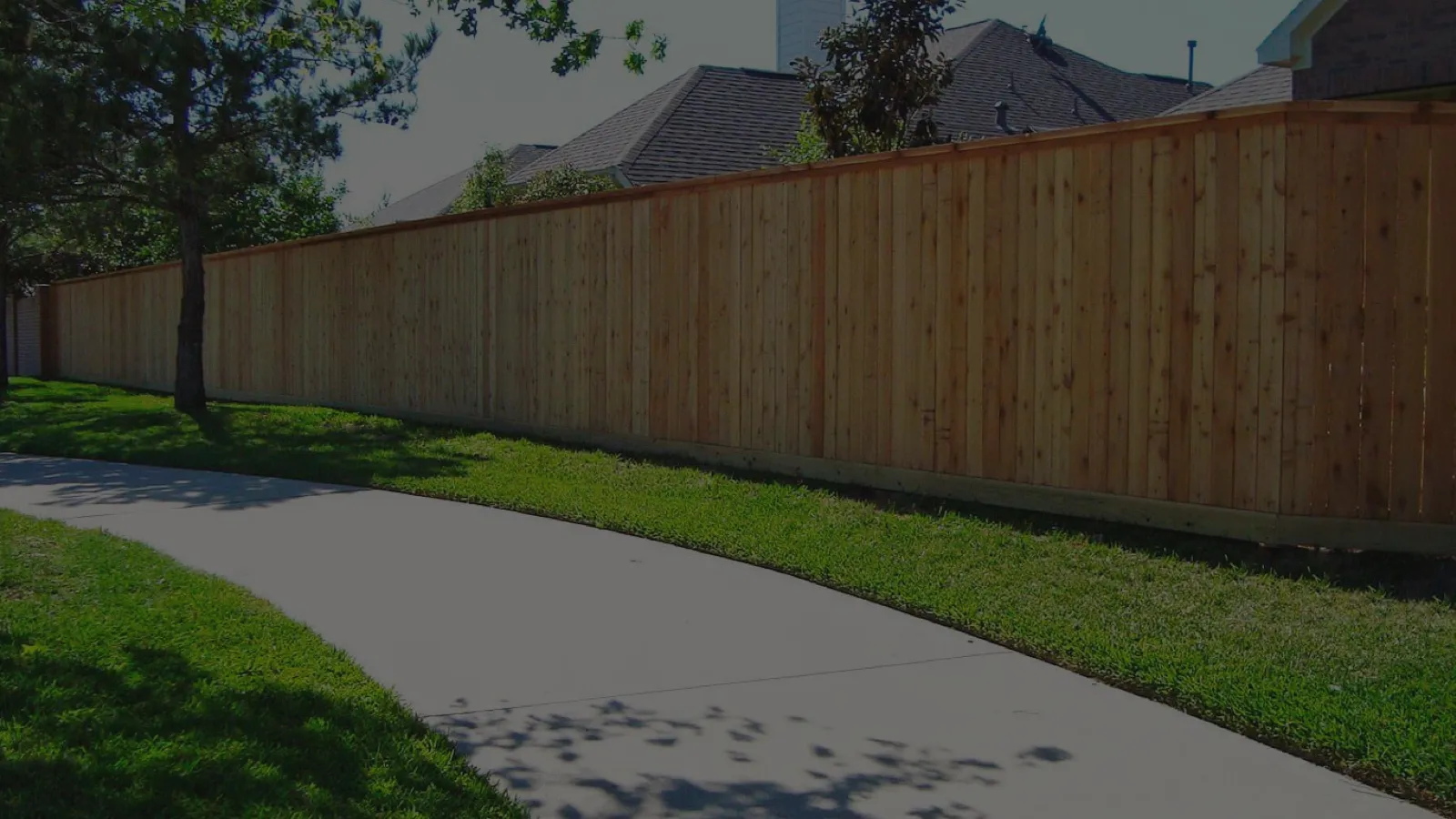 CUSTOMER REVIEWS
We're the Talk of the Town!
The Texas Fence did a great job. I am very happy with the quality of the work done. Great customer service. Chris kept in touch with me at all times. He made sure that any concerns that I had was addressed. The workers are knowledgeable and professional. Texas Fence delivered exactly what they promised. I have received many compliments from the neighbors. Yes, I recommend this Texas Fence company without any doubts!
We had Texas Fence install a wooden fence around the perimeter of our home. The crew arrived early morning and were very friendly and professional. After watching them for a few minutes I knew they had everything under control. It was enjoyable watching these pros accomplish our job. They had the entire job finished by late afternoon and it looks absolutely wonderful! We could not have asked for anything better. The price was excellent and our representative, Juan answered all our questions before the install. We highly recommend Texas fence. This is the second time we had them do work for us and we would not hesitate to use them again.
Texas fence is a stellar company!
Texas Fence Company offered the best value at a competitive price. They showed up on time, worked efficiently and the final product ( Cedar Fence) was well built . Lester Perkins the Project Manager was affable and professional and the installer Jose went the extra mile to ensure customer satisfaction.
I would recommend Texas Fence Company to anyone looking to have a residential fence built or replaced.
The people at Texas Fence did a great job replacing my old wood fence. They were really helpful dealing with the process of getting a permit, which required me to get a new survey of my home lot. Thanks to Juan, Brad, and Lester, everything turned out right, and my new fence is beautiful. I highly recommend this company.
Top Rated & Certified Houston Fence Contractor.
If you are looking for a Houston fence company that provides residential or commercial fencing and focuses on superior customer service, look no further than Texas Fence