Beautiful Wooden Fence Ideas
---
Beautiful Wooden Fence Ideas – Wood fence design, Modern Wood Fence, Privacy Fence Designs
Texas Fence will install a high-quality wood fence to increase curb appeal and property valuation. Our fencing specialists install residential wood fences that are beautiful and resistant to decay. Wood fencing, timeless and traditional, is still one of the most loved products by homeowners today.
Texas Fence loves the beauty and simplicity of wooden fences. They are sturdy and never go out of fashion. We offer many different materials for panels as well as posts in a range of styles. Texas Fence is here to help, no matter if you want to add or replace a fence to protect your property. We will work closely with you and your budget to determine the right type and design for your home. Then, our skilled builders will install it correctly for you so that you don't have any worries. We can help with all types of wooden fence ideas.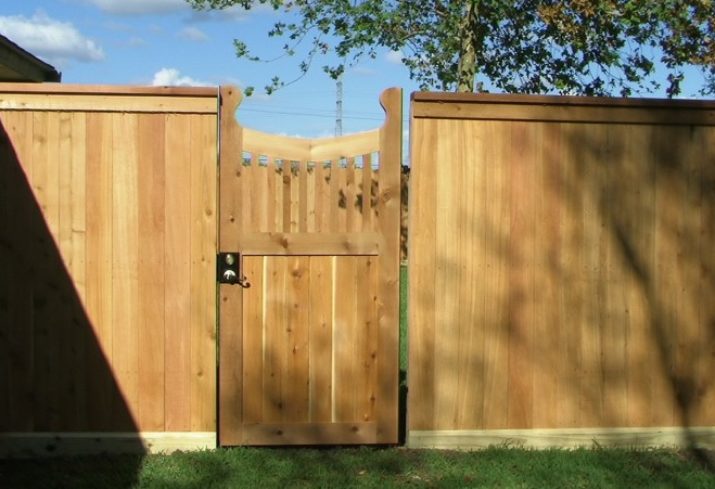 ---
Wood fences made from high-quality lumber are resistant to waterlogging, UV damage, and rot. High-quality materials can save you money in the long term because you have to spend less on maintenance. Although it is not necessary to paint or stain wood fences, some might prefer the appearance of a painted or stained fence.
A traditional wooden fence can transform your yard and make it an extension of your living area. Texas Fence will install a quality fence that will dramatically improve the curb appeal as well as the property value of your house. For our fencing projects, we use several types of treated wood. Our team will review your wooden fence ideas with you to help you choose the best wood for your home. Also, you should know that although other boards can be used in fence construction, the framework of fences will be made using pressure-treated lumber. It excels below ground.
Texas Fence also offers a western red cedar fence. This is for those who want a more natural alternative to pressure-treated boards. Since the beginning, Western red cedar wood has been the preferred choice of homeowners and builders. This is a great choice. Western red cedar wood fences are protected with natural oils. Western red cedar is naturally resistant to moisture, decay, insect damage, and other factors. Although all lumber shrinks, cedar shrinks less than other lumber and can swell, cup, or twist even in extreme weather conditions.
Western red cedar has a classic, beautiful look that doesn't compromise durability. You might choose western red cedar if you prefer a more natural look for your property's fence. Which style of wood fence is best for your home? We have many options for styles and designs so you can achieve the look you desire. We can design and construct a fence to meet your needs. We can make any style fence that you need, whether it's a rustic, inviting picket fence for your property or a strong privacy fence.
We offer a variety of posts and gates to change the appearance. It is up to the client how to apply the stain. We can also design wood fences. We can use different materials and build to your specifications. We can also make wood gates in different widths to fit the style of your home or fencing. Texas Fence provides all aspects of fencing.

For homeowners who are looking for a privacy fence with a natural wood appearance and affordable pricing, this is the top-of-the-line option. The boards' alternating sizes take into account wood shrinkage and create privacy. The design, once installed by our experienced crew, is durable, and easy to maintain.
Semi-private, board-on-board fences offer many customization options. This fence is also known as the "good neighbor" fence. It will look great on your neighbor's side. This is a stylish option that can accommodate all of your fencing requirements.
Texas Fence gives you the tranquil look of a paddock, split rail fence, but with more substance. This board's intricate design is ideal for pets, children, and small livestock. Estate fencing is also an option for properties that face busy roads. For the remainder of your land, you can use paddock or split rail fencing. This American classic design makes a beautiful addition to any garden. It's a beautiful way to frame your front yard. Texas Fence offers a wide range of picket fence options. Add a wooden picket fence to create the home you've always wanted.
A spaced fence made of board crosses the boundary between privacy fences or picket fences. These fences are ideal for protecting your pets and children. It has a distinctive look and can be constructed with a lattice at the top to add elegance. Split rails reduce material requirements and lower overhead costs. This is the best option for property owners that need to fence entire areas of land. The split rail looks great in a pastoral setting.
Split rail wooden fencing might be the right choice for you if your property is larger, has a riding area, or you just want to give your yard a rustic look. Stockade is a privacy fencing that uses boards and pointed pickets. Stockade fencing is an attractive choice for colonial-style homes. You can build it to your specifications and create privacy in your backyard. Stockade fencing can be a great addition to your backyard.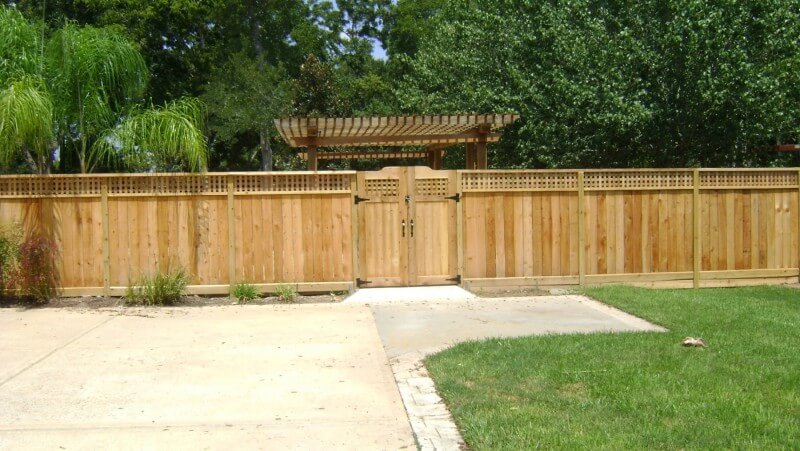 Similar to the split rail fence but more sturdy. You can use the paddock fencing to deter livestock or give your home a rustic appearance. You might want to consider an oak paddock board if you have large livestock or are fencing over a large area. If homeowners want to create a tranquil space in their backyard, a vertical board fence is a great option. It is a traditional style that homeowners can use to provide privacy. However, it will also create sunlit spaces over the years. Vertical board fencing offers safety and security for your family due to the limited space between the boards.
The main purpose of fencing is privacy and security. Texas Fence has many options for your wooden fence ideas. To find the best one for you, it is essential to look at the design as well as the function of the fence.
Solid wood fencing comes in many styles and grades. The wood's appearance is what determines its versatility. Clear is the highest-grade wood fence. Next are premium, select, standard, and quality. Lumber has a lower initial cost than wood alternatives and is easier to seal or stain. It also retains finishes well.
Composite fencing has the look and feel of natural wood but is resistant to the elements. Composite fencing can be made from resin or plastic containing wood elements. This fencing can be more costly upfront. This fencing is strong and durable.
There are many options for fences. No matter what type of fence you choose the most important elements will stay the same. It is a great idea to add a fence to your home to increase curb appeal and improve security. It is essential for pets and young children to have a fence. Texas Fence has many different fences to choose from. It's easy for you to determine which one best suits your property. These fences come in a variety of styles: traditional picket or engineered.
You can use a fence to create privacy, protect your pets and children, block wind and noise, and keep kids and pets safe from unsupervised swims in your swimming pool. A strong aesthetic statement can be made by choosing the right wood fence designs, which will improve a home's curb appeal.
The most durable woods are cedar, redwood, and pressure-treated pine. A fence made of turnout-resistant wood can last up to 20 years. These posts usually go first, while panels can last longer as they are not in direct contact with the ground. Fences should withstand all year-round elements. Make sure you use weather-resistant fasteners like hot-dipped galvanized and stainless-steel nails, screws, and rivets to assemble your parts.
You are interested in a wood gate that will complement your wooden fence ideas? Our custom wood gates are top-quality.