Chain Link Gate Variations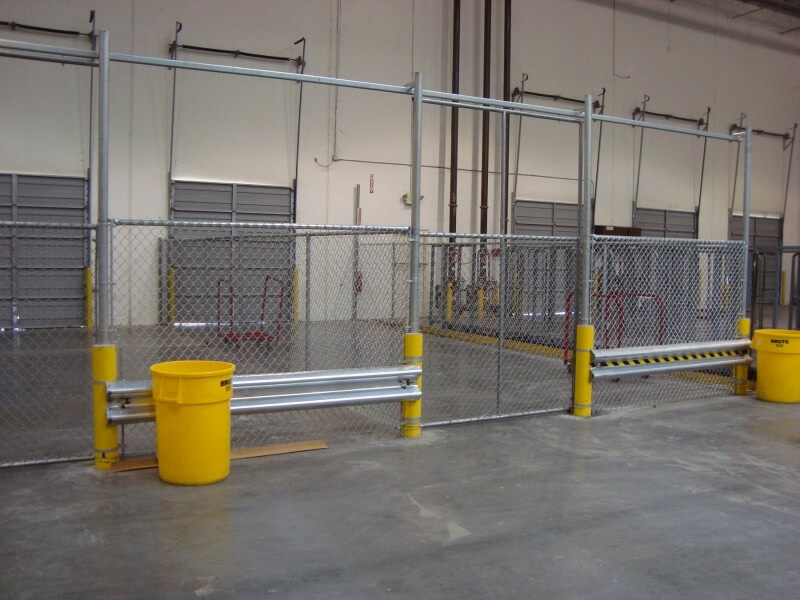 WHY OUR Chain Link Gates?
Chain link gates are a great choice in Houston for securing property while keeping the cost of the gate within your budget. All of our gates are constructed with the best materials available so they last longer. Both secure Our team of experts will help you to determine the right chain link gate for your current application needs.
Sliding Chain Link Gates
One of the options to consider when taking on your project is a sliding chain link gate or a rolling chain link gate. These are great for securing commercial properties but have grown more popular on residential ones as well. By not having them open outward or inward, your sliding chain link gate can take up less room and provide you with a good alternative for your gate.
Swing Chain Link Gates
Alternatively, you could go with a classic swing chain link gate. These are a great option especially when there isn't the room next to the gate for it to slide. These are great for driveways, yards, you name it!
Chain Link Driveway Gates
Driveways need to be secure, especially if you keep valuables in your garage or want some added security for your vehicles. Choosing a chain link driveway gate for your property in Houston can make a difference and let you sleep a little more comfortably. We can help you select the right chain link driveway gate for your project today.
Chain Link Fence Gates
Sometimes you just want to protect your yard, especially if you spent a lot of time landscaping, mowing, or just to keep out a nosey neighbour. When picking a fence, a good cost effective solution can be a chain link fence gate that can make your property more secure without breaking the bank. Be sure to ask what options are available for your project.
Commercial Chain Link Gates
If you are looking for an ideal gate for your property, you should consider purchasing our commercial chain link gates. They are a work of craftsmanship and provide an appealing alternative to conventional gates. Besides, they are a good option for places without ample space for drawing gates inwards and outwards.