Driveway Gate Variations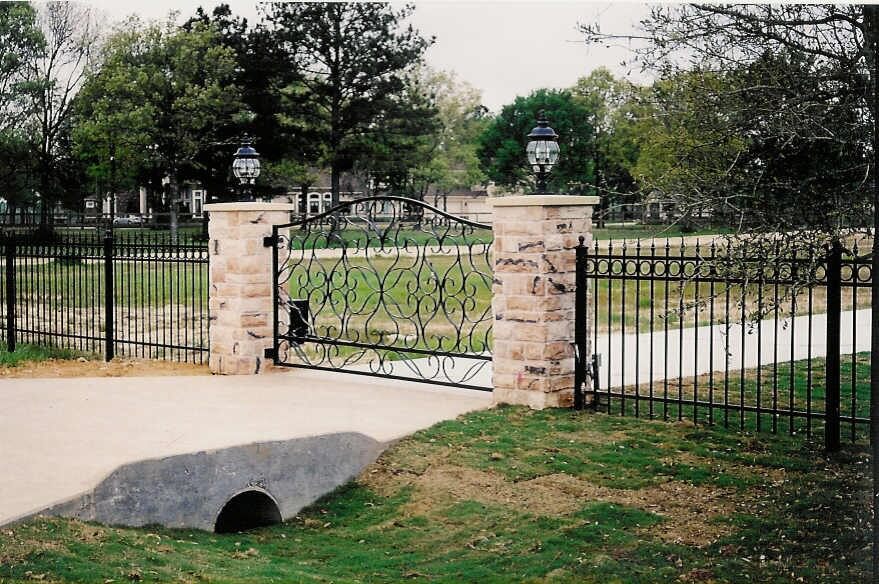 Why Our Driveway Gates
Nothing complements a brand new fence like a driveway gate from Texas Fence. We specialize in wooden gates and have built thousands of them for our customers in the greater Houston area. These gates not only provide added security to a newly built fence but also add a tasteful element to the overall look of the fence.
Residential Driveway Gates
Every project is a little different, and your home is one of the most important things to your family. Residential driveway gates in Houston can be beautiful and functional. They can be customized to match your home's unique look and feel while adding a little security to your property.
You can choose from a wide array of options such as iron driveway gates, wrought iron driveway gates, and wood driveway gates, among others. Call or get a free estimate today to see what a residential driveway gate would set you back.
Commercial Driveway Gates
Often more for practical purposes and requiring more complexity, commercial driveway gates are an important element for facility security. We use high-quality material to ensure added security t your premises. Like residential driveway gates, there are numerous options to choose from.
Call today to see what expertise we have in commercial driveway gates and how we can help your business without breaking the bank.
Wooden & Iron Gates Installation
We take pride in the fact that we only use the best quality material in constructing all of our wooden and iron gates. This ensures that all of our installations are built to last with material that can withstand the elements, prolonging the life of the gate. All of the wood fence material used is graded #2 or better which means the boards are at least 50% clear. We also have the capability to offer our customers both clear-grade boards and #1-grade boards upon request.
Need help selecting the perfect wood or iron gate?
Our extensive gate portfolio and years of experience allow us to offer you an endless selection of driveway gates to choose from. If you don't see something you have in mind we will work with you to design the look and feel you have imagined and make that project a reality. With our experienced design team, no project is out of reach.