Residential Iron Gate Variations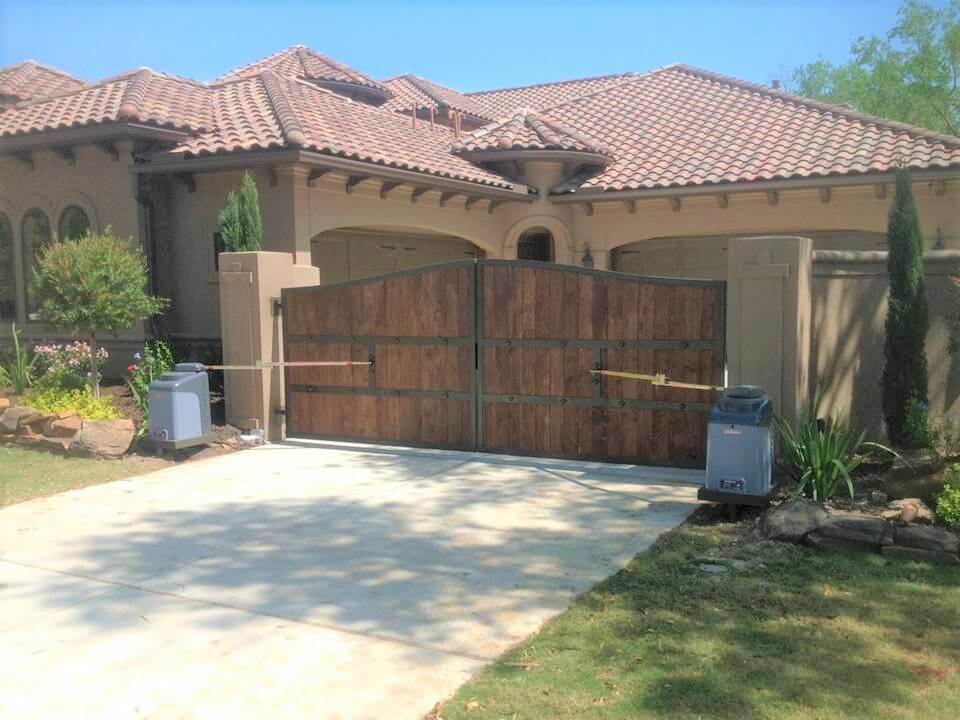 Iron Gates
Wrought iron gates are not only a great way to provide added beauty to your home or business, but also provide an added level of security while maintaining the look you would like to have. All of our projects are built with a professional level of craftsmanship with excellent products that will keep your iron outdoor gate looking good and extend the life of the gate.
Ornamental Iron Gates
There are many different design options for your ornamental iron fence making it a versatile option for your gate needs. All of our gates are constructed with the best available materials, making our iron gates installation service the best in Texas. We offer three finishes for our ornamental iron gates that will help extend the life of the gate. The finish options available are primed and painted; powder-coated; and pre-galvanized and powder coated. Our great team at Texas Fence can assist you in choosing the best application for your custom iron fence.
How Do You Make Iron Gates?
To ensure highest quality, we electrically ground the iron so that people and pets are protected from surges. The Iron Gate panels are placed in an oven where the particles are melted then fused to form a coating. This prevents corrosion from weather elements and chemicals. With this process, you can rest assured of unmatched durability and longevity.
How Much Do Iron Gates Cost?
We offer you three options. The most expensive is the is the iron gate that is coated with pre-galvanized steel. This significantly enables the iron outdoor gates to withstand corrosion and rust. Options with primed raw steel are the least expensive. Our iron gates prices are reasonable, contact us for more information.
Iron Gate Options
Above are just a few of the options we have to offer. If you don't see what you're looking for or have something else in mind, contact Texas Fence today to learn more about the many options we provide.