Types Of Residential Wood Fencing Variations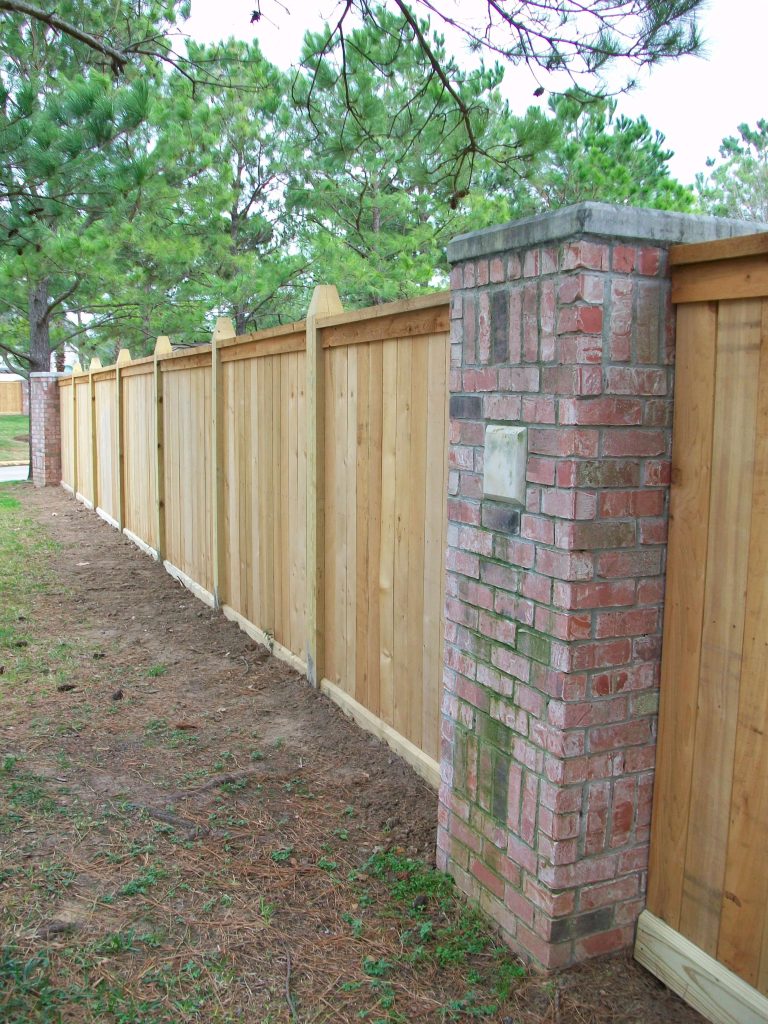 Wood Fence Houston Information
The Success or Failure of Your Wood Fence Hinges on Construction and Materials
Texas Fence constructs wood fences with the best residential wood fence materials on the market. All of our wood fence material is graded #2 or better, which means the boards are at least 50% clearer than other wood materials on the market. We also offer clear grade pickets and #1 grade materials upon request.
The second major factor to consider for residential wood fence construction is the way your fence is constructed. Texas Fence practices the best construction mechanisms to build a long-lasting fence. We use 4×4 pressure-treated pine posts on our typical wood fences. Every post is set in concrete, and the height of the fence determines the depth at which we set the posts. These depths range from 24″ to 48″ and sometimes deeper.
Are you in need of a commercial application? We also provide commercial wood fencing services.
Wood Fence Installation
The Details of the Framework & Gate Make a Difference
When building the framework for our wood fencing projects, we use three 2×4 pressure-treated pine horizontal rails. The first two rails connect the posts of the fence horizontally near the top of the posts and closer to the ground. The third rail adds stability to the fence and is necessary for the rot board which acts as a buffer between the picket and the ground. The rot board underneath the pickets protects them from the ground moisture. Because the cedar pickets (Western Red Cedar) are the most expensive component of the fence, Texas Fence uses a 2×6 pressure-treated pine rot board on all of the wood fences we build. By using an expert fence contractor like Texas Fence, you can expect your fence to last around 15 years in the Houston area.
Stain Your Wood Fencing For The Best Long-Term Protection
Texas Fence offers fence staining services to prolong the life of your investment. Residential wood fence staining helps protect the wood against ultraviolet rays and moisture, and ensures your pickets keep their bold color. For our typical Western residential Red Cedar fences, we recommend re-staining your fence every couple of years, which is much less expensive than having to replace your entire fence. If you are considering a wood fence for your home, one of our sales representatives will gladly listen to your needs and discuss the many options and residential wood fence designs available through Texas Fence. Are you interested in learning about residential wood fence prices? Get a free wood fencing estimate today and make the right choice for your current needs.