The Best Fence Company in Houston: Get Quality Service Today
Welcome to a world where security meets style in the heart of Houston. Imagine standing at the intersection of safety and sophistication, appreciating the finely crafted details of your property's fence; that's the vision Texas Fence brings to life. Known as the go-to destination for quality fencing services, we have woven a tapestry of trust, reliability, and expertise across Houston. Let's traverse through the realms of our exceptional workmanship and see why we are touted as the best Fence Company in Houston. The journey begins now, right here!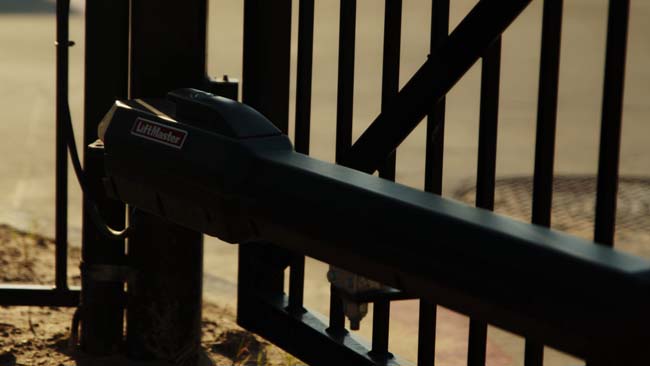 The Best Fence Company in Houston
When it comes to fencing services in the Greater Houston Area, Texas Fence stands out as one of the finest companies in the industry. With over 20 years of experience, they have established a reputation for themselves as a trustworthy and reliable company. Texas Fence has delivered thousands of commercial and residential projects over the years while still employing sound business practices and strict adherence to quality standards.

Their professional team of technicians and customer support personnel is trained routinely, allowing them to understand various fencing options thoroughly. This expertise enables easy execution of customers' requests and offers comprehensive solutions that will meet requirements for home or office perimeter security needs.

In-house design specialists ensure that customers are presented with a range of suitable fence styles based on their unique tastes and preferences, from traditional wood fences to more modern iron or aluminum options. Additionally, high-end materials that meet premium industry standards are frequently used across all projects for durability.

Texas Fence's commitment to customer satisfaction remains unmatched among competitors in the region. They take pride in providing timely and professional responses to client's inquiries while ensuring project completion within agreed timelines using efficient means possible.

A testament to their professionalism is when one client praised Texas Fence for involving them at every stage of installation, helping them choose colors that complemented their compound's architectural design. They appreciated how flexible the company was during staging times, adjusting where necessary without compromising on quality.

Another indicator of their performance is precise measurements taken before each project commences using advanced technology equipment. It ensures maximum precision which subsequently leads to better results as variations are already accounted for before construction begins.

Some argue that factors other than experience contribute to a company's success; however, it cannot be denied that Texan fence's longevity in such a competitive field attests its success indeed is owed primarily to exceptional customer services delivery.

What Makes a Company Top-Ranked
Doing business is all about serving customers and satisfying their needs. The best fence company in Houston will only be top ranked if it can satisfy customers' needs through quality fencing services, professionalism, and prompt customer service delivery.

When evaluating fence companies' reputations, the first criterion to consider is testimonials and reviews found online. It works as social proof of their reputation, reliable project execution, and efficient customer service delivery- these elements working together help establish trustworthiness among potential customers.

Thus, Texas Fence has earned an impressive rating of A+ with the Better Business Bureau and numerous positive customer reviews attesting to quality products and knowledgeable, professional, workers.

Like how frequently an excellent restaurant gets repeat customers or word of mouth advertising without spending on marketing, a top-ranked fence company receives many return customers because of its track record- proof that it has been trusted previously; this allows them to enter into future transactions confidently.

Furthermore, good communication channels between the company and its customers are also crucial in maintaining quality deliverables. Effective communication enables reassurance among clients that they are getting exactly what they wish for. Hence when selecting a top-ranked fence construction contractor, one should rely on their ability to communicate accurately throughout the project's lifecycle.

Conclusively, being a top-ranked fence contractor requires meeting professional standards—showcasing the use of high-grade materials accompanied by timely deliveries while still keeping prices affordable. Consequently, by taking the time to explore these avenues thoroughly, selecting a reputable fence service provider such as Texas Fence assures you of a job well done.

With knowledge of what makes fence companies top-ranked let's delve deeper into fence services offered in Houston by Texas Fence.
Range of Services Offered
When it comes to fencing needs, it is important to choose a company that can cater to all of your requirements. The best fence company in Houston provides a wide range of services to meet the diverse needs of its customers. Texas Fence is one such company that specializes in custom residential and commercial fencing, as well as custom driveway gate construction. They work with a variety of materials, including wood, iron and aluminum, vinyl, brick, and stone, HardiePlank, chain-link, and Simtek.

Regardless of what type of fencing you are looking for your property or business premises, Texas Fence has got you covered. They offer a variety of fence services, including residential and commercial fencing installations, repairs, and design services. Additionally, they offer gate installation services to ensure that all entry points to your property are secure. Access control systems can be integrated with their gates for enhanced security purposes.

Texas Fence also offers fence staining services that help extend the life of fences and maintain the appearance of newly installed ones. Their team works closely with clients to choose the right stain color and finish suitable for their fence type while ensuring it adds value to the overall aesthetic look of their exterior design. Besides adding value to properties' aesthetics, stain protects against changing weather conditions thereby reducing the incidence of mold growth on wooden surfaces.

For wooden fences which need protection from harsh conditions such as rain or sunlight exposure from UV rays that can cause them to rot over time, staining is an effective way to increase durability while maintaining their natural wood look and grain pattern rather than paint.

For those who desire more privacy while maintaining an attractive look around the home or garden areas can opt for fences made with more private designs like Simtek panels with dark colors.
Maturing Fence Materials & Their Durability
Fencing materials have changed significantly in recent years giving rise to a variety of options. Texas Fence provides some of the most durable fence materials such as impact-resistant, weather-resistant PVC and vinyl which are options that promise longer-lasting installations than wood or iron fences.

Unlike wood or iron, new PVC/vinyl fences do not peel, crack, or fade easily over time thanks to advancements in technology that ensure better durability and quality assurance, which makes them ideal for locations with extremes in temperature change or areas exposed to UV sunlight.

PVC and vinyl fencing is incredibly versatile and can be constructed with various designs, such as dark colors for privacy panels in your backyard or decorative picket styles for front yard display.

Ornamental steel/aluminum fencing offers a highly durable option as it requires minimal maintenance compared to other types while maintaining an impeccable strength that is unfazed by harsh weather conditions.

For commercial locations such as schools and parks, chain-link fences are used for their affordability while providing sufficient protection.

Texas Fence has dedicated teams specializing in residential and commercial fencing installation services while using long-lasting materials to guarantee maximum customer satisfaction and security. Whether you are looking for privacy, increased property value or just a simple boundary demarcation between your property and your neighbors', they will work closely with you to design the perfect fence solution suitable for you.
Affordability and Quality Hand-in-hand
When it comes to fencing services, one of the most important factors that customers consider is affordability. However, low prices do not always translate to quality workmanship or materials. That's why at Texas Fence, we believe in offering our customers a balance between affordability and quality – so you can get the best of both worlds.

First and foremost, we understand that every customer has different needs and budgets. That's why we offer a wide range of materials for fencing installation and repairs. From basic chain-link fencing to more upscale options like wrought iron, our customers can choose the type of fence that fits their budget while still providing adequate protection and aesthetic appeal.

Additionally, we offer financing options with zero money down and no interest for 18 months (subject to credit approval) so that our customers can enjoy quality fencing without breaking the bank. We understand that not everyone has cash readily available to invest in a fence right away, which is why these financing options are available to help make this investment more affordable.

One recent customer shared his experience with us: "I was hesitant about investing in a new fence because I thought it would be too expensive. But Texas Fence worked with my budget and gave me financing options that made it much more affordable. And the fence they installed is exactly what I wanted – sturdy and long-lasting."

But affordability does not mean sacrificing on quality. At Texas Fence, we use only top-notch materials for our fence installations. This means you won't have to worry about your fence deteriorating quickly due to subpar materials – it will stand the test of time. Plus, our expert team of installers ensures that every fence is properly installed with attention paid to details like gate hinges, locks, and latches.

A cheaper fence may seem like a good deal initially, but if it doesn't last long or provide adequate protection, it will end up costing more in the long run due to repairs and replacement. That's why it's important to choose a company like Texas Fence that combines affordability with high-quality materials and workmanship.

At Texas Fence, we believe that affordability and quality should go together. That's why we work hard to ensure our customers get the best of both worlds –- a fence that fits their budget without sacrificing quality or longevity.
Trustworthy Professionals and Customer Satisfaction
When it comes to fencing services, you want a company that not only provides quality fence installation but ensures that the work is done by experts who know what they are doing. Texas Fence is a top-ranked Houston fence company with a team of trustworthy professionals dedicated to customer satisfaction.

One aspect that sets Texas Fence apart from other fencing companies is their commitment to building strong relationships with our customers. From the moment you contact us, we take the time to understand your requirements, preferences, and budget so that we can customize our services to suit your needs. We are upfront about costs and timelines, and we keep you informed throughout the entire process to ensure complete transparency.

Additionally, Texas Fence only engages licensed professionals who have extensive fencing knowledge and experience in their areas of specialization. They regularly undergo training and certification programs to stay updated on changes in fencing products, laws, regulations with a view of ensuring they deliver quality services and materials. You can rest assured that your project is in capable hands when working with Texas Fence.

One customer had this to say: "Texas Fence recently installed a fence around my property, and it was an excellent job. The workers showed up on time, worked hard all day long – despite the weather being quite hot – completed the job promptly within the set timeframe while adhering to safety precautions mandated by local authorities like social distancing; furthermore, the end product was even better than I expected. Overall great service and very impressed."

Another factor that guarantees customer satisfaction at Texas Fence is the use of high-quality materials for its fences. They know how important durable fencing materials are in protecting against harsh weather conditions in Southern Texas without sacrificing beauty. Thus, they partner with experienced suppliers for premium-grade wood, durable iron — crafted with either galvanized or powder-coated finishes — vinyl composite fences that resist wear and tear varying from household pets knocking things over to vehicular damage. They also use HardiePlank®, a unique material ideal for panels that offer superior protection against weather elements and insects that can be used with different style applications.

Of course, fencing installations aren't always perfect, and minor issues may arise occasionally. Still, what separates Texas Fence from its competitors is their commitment to providing timely solutions to any complaints registered by its customers. Whether it's fixing damaged fence panels or adjusting the gate's latches, they go above and beyond their services to ensure that their customers are satisfied and ecstatic with the final product.
Prevalent Customer Reviews and Ratings
Texas Fence has an established customer base who have positively reviewed and rated their fencing services. The company's A+ rating with BBB attests to their good standing in delivering quality workmanship and meeting customer demands. Customers commented that:

– The planning phase was seamless, with detailed attention paid to every aspect of the project.

– Their expert advice on design choices helped come up with great ideas that would add more value to our property.

– Installers were always considerate, understanding of our needs even when we had special requests we would keep adding throughout the duration of the project.

– Their prices are affordable compared to others in Houston without lowering or compromising on the delivered product standards.

Texas Fence's online reviews reinforce the idea that they are indeed one of the best fence companies in Houston in terms of workmanship quality, professionalism, reliability, and timeliness in bringing projects within budget while delivering lasting solutions.

One such review reads: "If you're looking for a company to install your fence, look no further than Texas Fence! From day one, they were professional and courteous. They communicated every step of the way. Our installer was on-time daily and took pride in his work – even checking-in with us at various stages to ensure we were satisfied. At completion, they ensured every piece of debris was removed and the fence was perfect. Their work is amazing, with no faults in sight. Overall, this company gets an A+."

Texas Fence is fully committed to customer satisfaction, and their fencing services level of quality shows in every project they undertake. They understand that home & business owners look for a company that delivers quality materials at an affordable price point while providing great customer service from start to finish.

To sustain such great reviews consistently, Texas Fence provides preventative maintenance schedules and guarantees with each fence installed. They further provide tips on how that can quickly extend the life of your fence and troubleshoot issues that may arise while ensuring you remain aware of any manufacturer warranties in effect.

For homeowners or businesses seeking to spice up a property's aesthetic appeal, installing a new fence or gate should be equally as essential as adding furniture items to complete your interior design or even your outdoor spaces. Texas Fence understands this idea with detail, ensuring that their customers enjoy seamless construction processes with their choices of materials before delivering lasting solutions a unit created from durable chain-link or ready-treated wood will provide years of protection against intrusions while still maintaining its colors regardless of weather conditions.

Texas Fence has established itself as Houston's go-to fencing company when it comes to customized fencing solutions for both residential and commercial properties. They promise long-lasting solutions that are guaranteed to protect your perimeter effectively while also being aesthetically pleasing. Take advantage today of the financing options available through zero down payment interest-free installments over 18 months and get started towards making your fence dream come true today!