Daycare Fences & Gates – Best Security Solutions For Daycares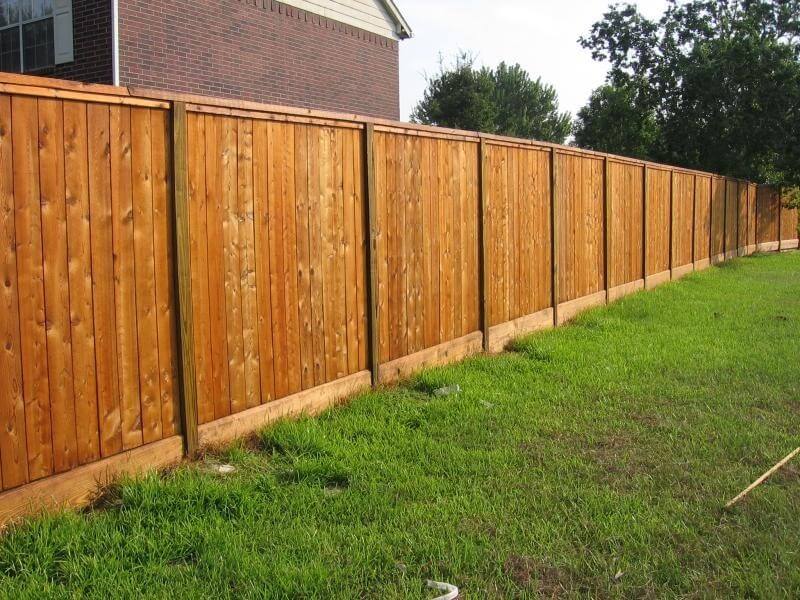 With miles of commercial fencing projects in the Greater Houston area behind us, our industry and commercial fencing experts strive to understand your custom Daycare fencing and gating needs & find the most suitable solution that ensures a high level of security, quality and innovation at affordable prices. Our Daycare fences are great for any application – from privacy and security to enhancing general aesthetics. We have many excellent and affordable choice of fencing materials for Daycares:
COMMERCIAL CHAIN LINK FENCES FOR DAYCARES
Chain link fences are the most widely installed affordable security fence option for commercial applications. Every chain link fence that Texas Fence constructs is made of 4 components: corner posts, line posts, the chain link fabric, and a top rail to ensure highest level of security and quality. All our pipes are galvanized to provide our customers with a quality fence that will last for a long time. For additional security, Texas Fence offers the option of barbed wires with razor ribbons on top of the chain link fences. Your Daycares chain link fences can also be made for more privacy by adding PVC slats.
WOOD FENCES FOR DAYCARES
Commercial wood fencing can be a great choice for privacy and aesthetics. Graded #2 or better, our wood fencing materials are set in concrete, use rot boards as a buffer between the picket and the ground, use 4×4 pressure treated pine posts and are made to last. We also offer staining which is cheaper than replacing your fence and helps prolong the life of your Daycare fences.
IRON AND ALUMINUM FENCES FOR DAYCARES
If you are looking to install an iron or aluminum fence around your Daycare property, Texas Fence can help. When deciding the best material for your fencing and security solutions, Texas Fence keeps in mind both the climate considerations and the traffic density for the area where the fence will be installed for example aluminum fences while completely weather proof might not be best suited to high traffic areas. Keeping Houston's hot and humid climate in mine, the main specification Texas Fence takes care of for commercial iron fences is the finish. There are three main options when considering the finish: primed and painted, powder coated, and pre-galvanized and powder-coated.
Powder coating has become a very popular choice over the last fifteen years and is what we recommend for your Daycares fences. We offer prefabricated as well as custom designs that enhance the aesthetics and security. The least expensive finish option is raw steel that is primed, however, it is not recommended in the Houston climate. It doesn't hold up to the weather and will begin to fade, corrode, and rust much faster than a fence that has a powder-coated finish.
BRICK AND STONE FENCES FOR DAYCARES
We provide all types of masonry products, from brick columns to stone fences. Brick or stone fences are good for a lifetime of security, a sound barrier, and an unmatched look.
HARDIE PLANK FENCES FOR DAYCARES
For customers looking for a great low maintenance option that provides privacy and can be customized to any color per your needs. It is more expensive than a typical wood privacy fence but lasts longer.
DAYCARES GATES AND ACCESSORIES
We also supply access equipment for Daycares entry & exit gates and driveways. Some of these options include, but are not limited to, gate operators, keypads, card readers, and tele-entry systems. These accessories add security to your property particularly during non business hours. Texas Fence can spec your fence for your Daycare property and create a proposal for you based on prints and engineered specifications.
Do you need help making the best choice for your Daycares fences? Let the pros at Texas Fence help you by filling out our contact form or give us a call at 281-807-7900. Online estimates are also available for those who know what they want and are trying to pin down budgeting details.
Daycare Fences