Security Solutions For Front & Backyards – Fence & Gates That Suit Your Needs
Fences for yards are necessary for keeping your property safe and secure, yet they can be a costly investment for you as a homeowner or business owner. Furthermore, you might not have the time or knowledge to do it yourself. With a wide selection of backyard fence styles and gate solutions, we'll help you find the perfect yard privacy fence for your home or business.
Texas Fence offers the most comprehensive selection of fences available. We offer excellent options such as wood, iron, vinyl, chainlink and more, without any hassle from you in regards to placement or installation.
Our team takes care of every detail, including engineering calculations, so everything fits nicely together when installed on-site with no fuss. The Texas Fence team is comprised of experienced professionals who are committed to providing excellent customer service from start to finish.
1. Open communication to ensure your needs are understood
2. Experienced professionals who understand how each product fits each unique situation
3. Customize a fence specific for your property to meet your needs
4. Build only the highest quality fence that will last for years to come
5. Follow through after the sale to ensure complete customer satisfaction.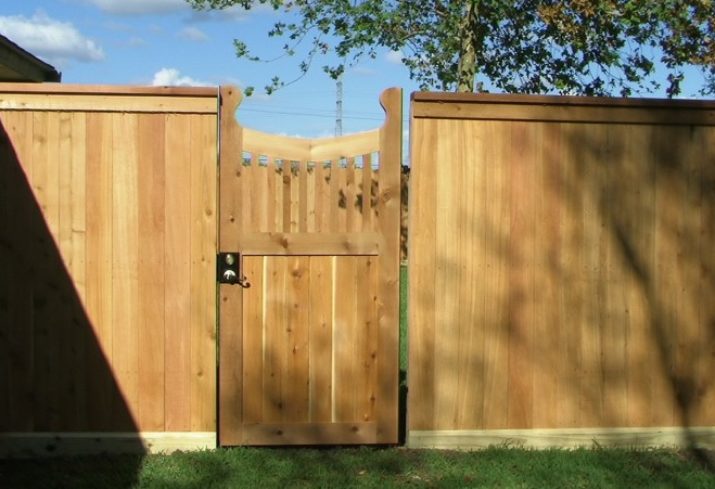 TYPE OF FENCES FOR YARDS
Fences for Small Yards
Fences are a great way to limit children's access and protect your family. The trouble is that the right fence means different things for homes with small yards versus those in larger spaces, so it's crucial not only to measure out what you want but to determine how much space you will need! Here at Texas Fence, we can help you find ideal options for every size yard.
Fences for Front Yard
If you're looking for a fence that will make your front yard feel like a real show stopper, we have options to fit any budget and type of property. Whether it be iron, ranch style wood or vinyl for your front yard- we are offer just the right style to suit your tastes, style, and budget.
HOW MUCH DO YARD FENCES COST?
Fences for yards are an essential part of most homes. The cost can vary depending on a variety of factors; current material pricing, style of fence, height and of course total linear feet. To schedule a free estimate, click here or call us at (281) 807-7900!
REQUEST A YARD FENCE SERVICE TODAY
Are you looking for "fences for yards in Houston"? Texas Fence brings high-quality yard fencing installation services to the table at a competitive price with qualified professionals. We install nearly any and every of yard fence, from wood to chain link, and from iron to vinyl and more.