Electric Gate Repair in Houston
Expert Electric Gate Repair in Houston for Your Home or Business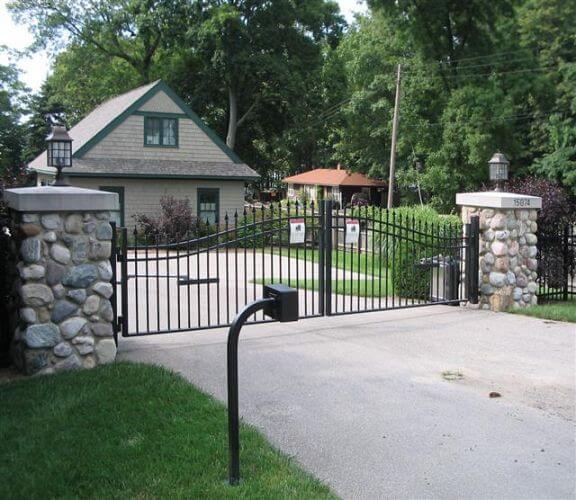 If you live in Houston, we don't have to tell you about the heat, humidity, and the intense rains that come with summertime. Not only is it a grueling experience to be out in this weather, but it can also wreak havoc on your electric gate. After all, who wants to face a sun-soaked slog just to be able to get in and out of their property?

This is why it's so important to be prepared for electric gate repair in Houston. You never know when you might need it. And, even if you've managed to dodge repair disasters so far, the small preventative maintenance steps that you take can help prolong the life of your gate before you do need to call in the professionals.

In this blog post, we'll discuss what it takes to keep your electric gate running smoothly, plus the services and expertise available to you if you do find yourself in need of repairs. We'll look at what to expect from expert electric gate repair services in Houston, including the costs and the kinds of repair services commonly required by both homeowners and businesses. Finally, we'll explore some of the potential benefits of these services for keeping your gate in operating order for years to come. So, let's get started!
Electric Gate Repair Houston
Electric Gate Repair Houston services are widely available, providing convenient and secure access to homes and businesses in the area. Electric gates provide significant advantages in terms of ease of access, both for residents and visitors alike. Not only can these gates open and close quickly with the press of a button or swipe of a card, but they also offer increased safety and security by automatically locking after being opened, as well as additional protection against external security threats.

However, because electric gates are electronic devices, they require regular maintenance to keep them functioning properly. This can involve inspecting the wiring, replacing any malfunctioning parts or components, and ensuring that the gate doors and hinges remain in proper working order. The cost of this maintenance may vary depending on the type and complexity of the gate installation, but it is essential in keeping it safe and reliable over time.

Fortunately, there are numerous qualified Electric Gate Repair Houston technicians available who can help maintain your electric gate system properly. Knowledgeable technicians have extensive experience working with an array of different types and models of electric gates so that they can effectively diagnose problems and make repair recommendations that are tailored to your specific situation. With regular maintenance from an experienced technician, you can enjoy reliable operation from your electric gate system for years to come.

To ensure quality service, look for knowledgeable technicians who have extensive experience with electric gate systems in your area. In addition to understanding the technical aspects of maintaining your gate system, qualified technicians should also be familiar with local codes related to installers and repairs so that they can guarantee safe and reliable operations at all times. With the help of knowledgeable technicians, you can enjoy lasting peace-of-mind when it comes to electric gate repair needs.

With the expertise of knowledgeable technicians on your side, you can trust that your electric gate repair needs will be met quickly and efficiently so that your home or business remains safely secured against potential threats.
Knowledgeable Technicians
When it comes to electric gate repair, having knowledgeable technicians is essential. A reputable electric gate repair company in Houston will make sure that they only employ experienced professionals who have the necessary technical knowledge and expertise to get the job done right the first time. An experienced technician can accurately assess the condition of your electric gate and develop an effective plan for repair. Their extensive knowledge allows them to provide customers with reliable information about safety recommendations and tips, as well as alternatives in case repairs are not possible or cost-prohibitive.

On the other hand, while a knowledgeable technician is invaluable when it comes to correctly identifying and resolving any issues related to your electric gate system, it can also be beneficial to learn basic maintenance and repair steps yourself as a homeowner or business owner. This is especially true for properties with multiple electric gates. Learning how to take readings, check for leaks, test safety features and troubleshoot malfunctions can help you save time and money since minor issues can easily be resolved without the need for professional assistance.

Having knowledgeable technicians that you trust to handle your electric gate repair needs is a key factor in ensuring safe operation of your system. With their comprehensive knowledge and experience, certified technicians are able to provide top quality services each and every time.
Types of Electric Gate Repairs
When it comes to electric gate repair, there are many types of services that can be provided. Common repairs include fixing malfunctioning motors, replacing broken or worn-out parts, and even programming the system to work with different remote controls. Depending on the type of electric gate you have, the service provider may need to troubleshoot the motor to identify the exact source of the problem. In some cases, repairing an electric gate requires replacing both interior and exterior elements such as hinges, tracks down wires as well as rollers and rail systems.

Aside from direct mechanical repairs, electric gates often require maintenance services in order to ensure optimal performance. These services can range from replacing worn-out batteries to cleaning internal components and adjusting general tension settings for smoother operation. Regular maintenance keeps your electric gate running at peak efficiency and prevents costly repairs down the road due to needless wear and tear. Generally speaking, this is considered the best way to proactively protect your investment in an electric gate system since its longevity directly depends on proper upkeep.

At times, it may be more cost-effective to replace rather than repair when damages are extensive enough. This can be a particularly contentious debate regarding older models which might not be compatible with modern systems or outfitted with scarce parts which can only be sourced at high cost or require additional time for shipping delays before installation can begin. Ultimately, it's up to the homeowner or property owner whether they want to invest in a new system or attempt a repair.

No matter what type of repair or maintenance is needed for your electric gate, it's important to look for expert services that adhere to local regulations as well as manufacturer Warranty guidelines. Working with professional technicians who specialize in electric gate installations ensures that any services performed will meet all safety standards and provide long-term reliability for years ahead.

With all these considerations in mind for electric gate repair, it's essential for homeowners and businesses alike to inspect their systems regularly—including motors—to ensure optimal functionality from their automated entrance systems.
Inspection of Electric Gate Motors
Inspection of electric gate motors is an important part of electric gate repair in Houston. Gate motor inspection starts with a visual exam of the motor and its other moving parts, such as hinges and wheels. This allows technicians to identify any potential problem areas. After inspecting the motor, technicians will then perform a functional test to make sure it is operating correctly. During the functional test, technicians will inspect for proper wiring connections, check for jammed or worn gears, and make sure any safety features are functioning correctly.

In some cases, it may be necessary to replace defective parts before repairs can proceed. Replacing faulty parts with new models helps to ensure that the repaired electric gate functions properly and safely long-term. It is debated whether it is more beneficial to repair existing components rather than replacing them outright; repair often takes less time and is cheaper, though it might not last as long or offer the same level of performance as new parts. Ultimately, all decisions should be made by qualified professionals only after they have conducted thorough inspections and tests.

Having completed an inspection, professional electric gate repair services in Houston can move on to the process of repairing broken electric gates according to industry best practices.
Electric Gate Repair Service Process
Electric gate repair services can be used to quickly and efficiently repair any issues with an electric gate, providing homeowners or businesses with a secure entryway. The process begins with the inspection of the electric gate, which is then followed by a diagnosis of any problems that may have occurred. Depending on the issue, the technician will then proceed to either repair or replace the parts as needed.

Before starting, technicians should assess whether servicing or replacing parts is the most cost-effective option for their customer. Servicing components means inspecting and cleaning essential parts such as motors, remotes, wiring, frames, etc. and ensuring that all components are running properly. This often helps to extend the life of these parts and reduce long-term costs associated with the electric gate. On the other hand, in certain cases repairing these parts can become costly due to damage or exhaustion after prolonged use. In more extreme cases, it may be more cost-efficient to replace some plants altogether.

Therefore, when deciding whether to service or replace an electric gate's components, technicians should carefully consider factors such as availability of replacement parts, cost of alternations versus replacement, labor rates involved and most importantly the effect on safety and performance of all fixtures being repaired or replaced. After arriving at a conclusion about the best course of action for their customer's needs, technicians can move forward with electric gate repairs.



Replacement of Parts
Replacement of parts is a vital part of electric gate repair in Houston. When selecting the right parts to replace, it is important to consider the type of material used, the required size, and the expected lifespan of the part—all while staying within your budget. If you opt for a cheaper option, be aware that you may have to replace the part sooner rather than later due to lower quality materials or improper fit. It's often best to choose quality over cost when it comes to electric gate repairs.

Having said that, there are certain scenarios where opting for low-cost replacements can make sense. If you have an older model electric gate and need to repair it quickly and easily before selling your home, cost may be an overriding factor. This can be a viable short-term strategy for someone considering selling their property as soon as possible and not planning on keeping it for any length of time.

Regardless of your personal preference and budgetary considerations, it is important to use reliable parts that will provide long-term value for your investment. Your expert electric gate repair service provider in Houston should offer reliable replacement parts that are backed by manufacturer warranties, quality assurance guarantees and certified certifications. With proper selection, installation and maintenance of replacement parts, your electric gates should serve you well in the long run.

Now that we've discussed replacement parts, let's move onto our next point: high quality work & fast services offered by experienced technicians in Houston.
High Quality Work & Fast Service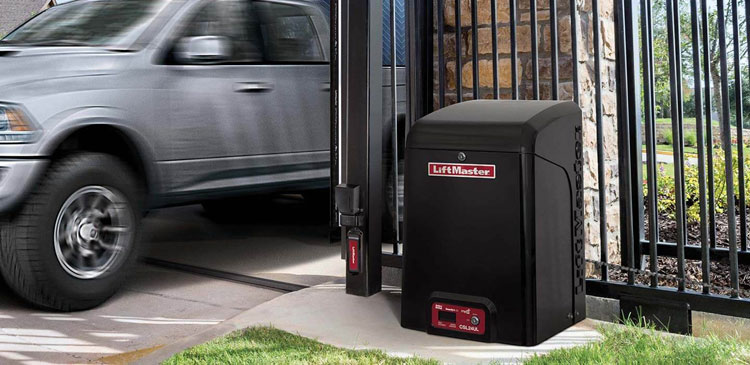 No matter the size of your project or type of gate, professional electric gate repair services provide high-quality work and fast service. Quality of repair speaks to the quality of materials used and degree of precision with which an electrician selects and installs them. While it is possible to repair an electric gate on your own, many clients opt for skilled laborers for a few reasons.

Those seeking expert electric gate repair will appreciate the attention to detail and technical skill that a trained technician provides. Not only does selecting a talented service provider ensure top-of-the-line results, but it often takes less time and increases safety when compared to DIY attempts. The combination of these two features makes working with a qualified technician worth the cost for most customers.

The production speed also saves time, money and energy by allowing the job to get done quickly with minimal interruption to the client's daily life. Qualified technicians understand common components, including cords, electronics, motors and accessories, which leads to faster repairs in comparison with inexperienced householders.

On the other hand, some customers may feel uncomfortable with outsourcing their repairs due to high prices or low availability of reliable service providers. Nonetheless, leading electric gate repair services today have made sure that they provide their high quality work at attainable prices in order to meet customer needs. Additionally, finding reliable professionals has been made easier by online resources that allow customers to compare reviews and ratings before hiring technicians for their projects.

By now you should be confident in selecting expert electric gate repair services for fast and high-quality work for your home or business.
Reasons to Choose Electric Gate Repair
When you need to repair your electric gate, it is important to choose a reliable repair service to ensure the safe and effective functioning of your gate. Electric gate repairs are common and necessary repairs that can be done by experienced professionals. There are many reasons why it is beneficial to choose an electric gate repair service in Houston for your home or business.

First and foremost, electric gates are electrical appliances that require a specific skill set in order to repair them correctly. Professional electric gate repair services have the required knowledge and expertise to diagnose any issue that may be occurring with your electric gate. They can identify the problem quickly and efficiently, saving you time, money, and energy wasted on researching DIY solutions that may not ultimately solve the issue at hand.

Choosing a professional electric gate repair service also allows access to specialized tools and equipment that would normally be difficult or impossible for a layperson to obtain. The technicians hired by these services often have access to parts and components that can either fix the existing problem or replace a faulty component if necessary. This ensures that the repair is done properly, using only quality products that meet industry standards and best practices.

Finally, it is important to note that safety should always be of paramount concern when dealing with electronic devices, especially in residential areas where children may be present near the gate. A qualified repair service will adhere to all relevant safety codes in order to ensure the successful completion of the job. Allowing an inexperienced person with inadequate training to perform repairs can lead to dangerous outcomes, including electrocution or fires caused by short-circuiting or overloading circuits.

In summary, there are several important reasons why it is important to choose an experienced and reputable electric gate repair service in Houston for both home and business owners. In addition to having access to specialized tools and components, these services also offer experience and expertise in matters relating to safety codes, saving both time and money associated with DIY repairs that may not ultimately achieve desired results. By selecting a reliable electric gate repair company for your needs, you will be assured peace of mind knowing your home or business is secure from potential threats posed by improper maintenance or installation.

It is essential therefore that one takes due diligence when selecting an electric gate repair company; this will ensure reliable services which will increase protection for one's home or business property.
Reliability of Electric Gate Repair Houston
Reliability is an important factor to consider when searching for electric gate repair in Houston. Home and business owners should look for a reliable service that offers the highest quality repairs and installations with the utmost professionalism. To ensure reliability, it is important to research a company's track record, customer satisfaction reviews, qualifications, certifications, and references.

Professionals specializing in electric gate repair in Houston can provide reliable services due to their experience and expertise in the field of technical security systems. Furthermore, they have the necessary tools and equipment to perform timely inspections and accurately identify troubleshooting issues as well as carry out much-needed repairs or replacements. Additionally, they are knowledgeable of all relevant laws and regulations governing gates, fences, and other access control systems in the area. This strengthens reliability as customers are sure to be compliant with local regulations regarding access control systems when working with a professional electric gate repair technician in Houston.

On the other hand, there could be some drawbacks when working with an electric gate repair service provider depending on their competency level, reputation in the industry, licensing credentials, or even possibly insurance coverage. It is essential for customers to do their due diligence before selecting an electric gate repair technician from Houston. Customers should also ask to see a list of references or sample projects previously completed by any agency or individual vendor before signing a contract to verify the level of quality they offer related to installation and repair services. Ultimately, while there may be pros and cons associated with any service provider, making an informed choice based on extensive research will go a long way toward ensuring that customers can find reliable electric gate repair services in Houston.
---
Frequently Asked Questions
How much does electric gate repair in Houston typically cost?
The cost of electric gate repair in Houston can vary widely depending on the type of gate, the severity of the repairs needed and the access to the area for repair. Generally speaking, basic repairs to an existing electric gate can range from around $100 to several hundred dollars, while more complex repairs and replacements can cost up to several thousands of dollars. The best way to get an accurate estimate of your repair costs is to contact a licensed electric gate repair professional in your area and obtain an individualized quote.
What companies specialize in electric gate repair in Houston?
The top companies specializing in electric gate repair in Houston are Gate Repair Pros, Protech Electric Gates and Automated Gates, AccessTech Electric Automatic Gates, and Automatic Gates Solutions. All of these companies have earned a reputation for delivering reliable and efficient services for electric gates. Gate Repair Pros is well-known for their 24-hour emergency service, Protech Electric Gates and Automated Gates specializes in residential and commercial gate installation, while AccessTech Electric Automatic Gates offers a variety of repair and maintenance services. Automatic Gates Solutions provides regular inspection and repair services to ensure your gates remain in top shape. All of these companies use quality materials to ensure each job is completed with the highest level of craftsmanship. Additionally, all of them offer warranties on their work so you can trust your purchase is protected.
What qualifications should I look for when choosing an electric gate repair service in Houston?
When looking for an electric gate repair service in Houston, you should look for a company that has specific qualifications and experience. A good starting point is to ensure they are certified and licensed by the state of Texas. Additionally, it helps to make sure the company or technician has extensive knowledge and experience in electric gate repair. They should have detailed understanding of electricity and be able to diagnose any issue quickly and accurately. In addition, having access to quality parts is important when repairing electric gates. Make sure the company you choose can provide reliable and trustworthy recommendations for parts so you can rest assured that your gates will be durable and functioning properly. Finally, ask about their customer service standards and see if they offer emergency services if needed.
What types of problems can electric gate repair in Houston address?
Electric gate repair in Houston can address a wide variety of issues, from power failure to malfunctioning parts. In addition to general troubleshooting and maintenance services, electric gate repair can fix hardware and software malfunctions, adjust or replace sensors, fix jammed panels and tracks, reset the operating system and settings, repair the frame or gate post, and repair or replace motors and openers. Furthermore, expert services from an electric gate repair service in Houston provide tailored solutions for particular requirements that might be more challenging than conventional cases. All in all, electric gate repair services in Houston are capable of providing comprehensive coverage for any problem you might encounter with your electric gate.
Is there an emergency electric gate repair service available in Houston?
Yes, there is an emergency electric gate repair service available in Houston. Many companies offer 24/7 emergency services that are designed to handle any kind of electrical gate issue quickly and efficiently. The best way to identify a reliable company is by researching customer reviews, as well as looking at the experience and qualifications of the technicians they employ. A reliable electric gate repair company should also be able to provide references from previous satisfied customers.