WOOD DEFENDER FENCE & DECK STAINS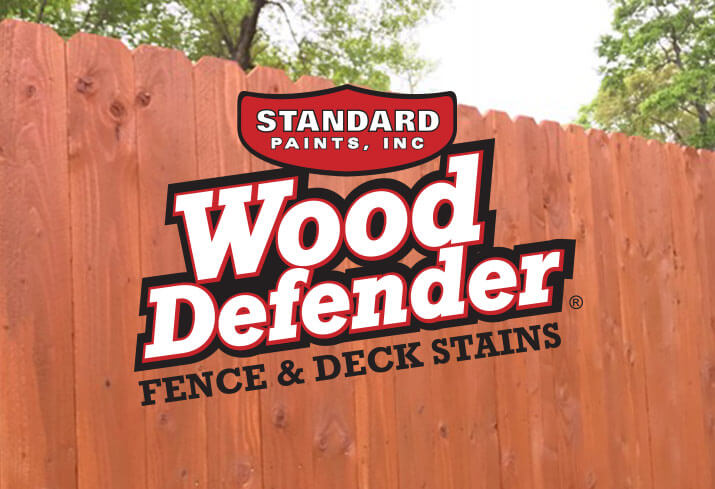 Every year home owners across Houston spend countless amounts of money on wood privacy fence. The fences help to shade the backyard, offer a certain amount of security, keep pets and children contained, and give the home owner privacy while in their back yard. With the rising cost of lumber it makes good sense to protect this valuable investment. Wood Defender fence stain and sealant works to beautify, protect and preserve the fence.
Uniform Application
Waterproofs Wood
Mildew Resistant
Shields U.V. Rays
Stabilizes Wood Color
Restores Weathered Wood
Extreme Climate Formula
SEMI-TRANSPARENT FENCE STAIN
Utilizes opaque pigmentation at a reduced rate to achieve a stained appearance. The unique pigment combination has been tested to prove its unparalleled U.V protection. The combination of pigments offers increased square foot per gallon coverage. Offers a 3 year manufacturer's warranty.
TRANSPARENT FENCE STAIN
Utilizes ultra-fine Trans Oxide pigments to highlight and reveal all of the wood grain while staining the fence. Trans Oxide pigments are ground so fine they are very resistant to Ultra Violet Rays. The Transparent fence stain is commonly desired on a new Cedar fence where the customer is striving to highlight and glorify the existing wood beauty. The Transparent Fence Stain and sealant is backed by a 2 year manufacturer's warranty.
STAIN COLORS