Win $2,000 in fence installation & $500 holiday gift basket from Texas Fence!
Share a photo of your ugly fence on Texas Fence's Facebook page, and rally support from friends and family to vote for the worst!
Read the rules below for a chance to win amazing prizes!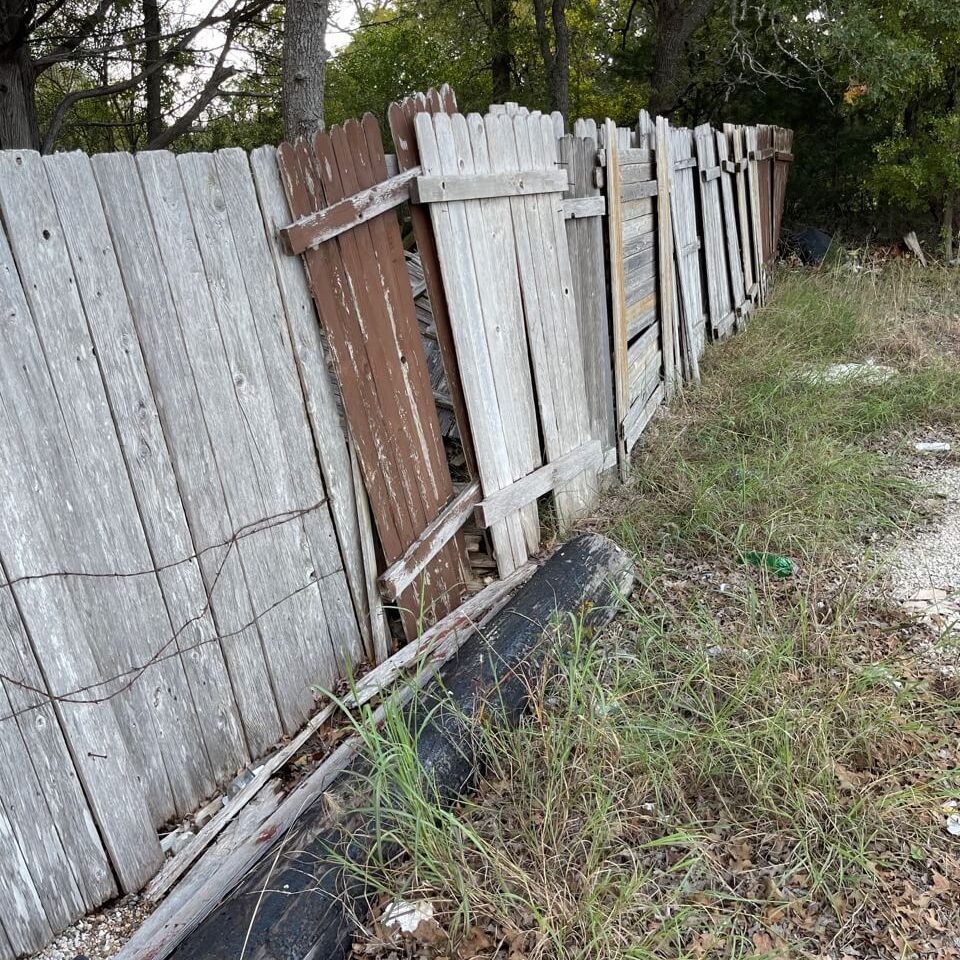 How the Contest Works & How To Enter
The contest will commence on November 1, 2023, and conclude on November 30, 2023, at 11:59 PM.
How To Enter: Share an image of your ugly fence on the Texas Fence Facebook page.
Encourage your friends, family, and fellow Facebook users to like and comment on the unsightly nature of your fence.
The contestant with the highest combined count of Likes and Comments at the end of the contest will be declared the winner.
The winner will be awarded $2,000.00, which can cover approximately 67 feet of fence installation, subject to the chosen fence type. Additionally, the winner will receive a holiday gift basket valued at $500.00.
Contest Rules
Participants must be property owners where the ugly fence is located and to be replaced.
In the event the winner is a current Texas Fence customer who has purchased a fence installation during October and November 2023, the winnings can be credited toward their project expenses.
Only one entry is allowed per household. All submitted photos become the property of Texas Fence and may be used for marketing purposes associated with Texas Fence.
The winner will be contacted directly through Facebook and announced on December 1, 2023.
No purchase is necessary to participate.
Prizes cannot be redeemed for cash value.
For additional footage, gates, and add-ons beyond the $2,000 prize value, additional expenses will apply.
The contest is void where prohibited by international, federal, state, or local law.
Winners are responsible for any applicable federal, state, and local taxes that may arise due to prize receipt.
Contestants may not employ equipment to manipulate or edit their entries to gain an advantage in the contest. Any winner found to have used such equipment will be disqualified.
Only one winner is allowed per household.
Texas Fence reserves the right to terminate the promotion at any time. All decisions regarding prize awards are final. Texas Fence management has the ultimate authority in this regard. Rules may be modified by Texas Fence at any time during the contest.
Winners must agree to release and indemnify Texas Fence, as well as its affiliates, agencies, advertisers, sponsors, licensees, and immediate families, from any claims, liabilities, or legal actions that may arise as a result of winning a prize in the contest.
Employees, representatives, affiliates, agencies, and immediate family members of Texas Fence are ineligible to participate.
The contest is open exclusively to residents of the Houston, Texas area.
Prizes cannot be exchanged, substituted, transferred, or redeemed for alternative prizes by the winner. Prizes are non-transferable and cannot be shipped.
To be eligible to win, each winner must provide written consent to Texas Fence, allowing the use of their name, picture, portrait, likeness, and voice for promotional purposes related to this promotion without any additional compensation. Winners must also execute and return an affidavit of eligibility and release as a condition of receiving the prize. Tax forms, where applicable, must be completed.
Winners must present a valid photo ID (e.g., driver's license, passport) before the prize is awarded. All insurance-related costs are the responsibility of the winner.
Prizes must be claimed at one of our store locations. Winners have a sixty (60) day window to claim their prize, and prizes cannot be shipped.
Prizes not claimed within sixty (60) days will be forfeited by the winner.
Texas Fence is not accountable for any technical issues with equipment, including computer equipment, during the contest.
Texas Fence is not responsible for unforeseeable events or circumstances beyond its control (e.g., acts of nature).