How to Choose the Best Wood Fence Installer for Your Home
Imagine this: the Texas sun is setting low, casting long shadows down your street. Your eyes are drawn to the beautifully crafted wood fence that's serving as the canvas for this picturesque scene, offering not just privacy, but adding an appealing aesthetic to your home's facade. Does such a scene catch your imagination and make you consider investing in a wooden fence? If yes, identifying the best wood fence installer becomes your primary objective. As each installation team brings unique qualities and capabilities to the table, picking one can be tricky. With this decisive guide on "How to Choose the Best Wood Fence Installer for Your Home", we'll help navigate you through this process like a seasoned mariner steering through the Gulf of Mexico!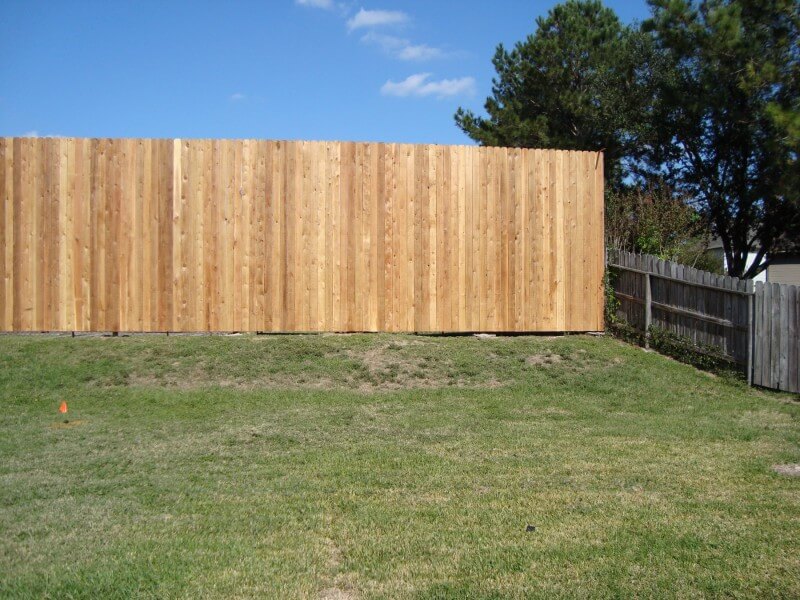 Criteria for Choosing the Best Wood Fence Installer
Choosing the best wood fence installer is a crucial decision that can make all the difference in your fencing project. Before handing over your hard-earned money, you need to assess and evaluate several factors to ensure you are getting the best quality service with an assurance of longevity. Here are some criteria you should consider in selecting the best wood fence installer for your home:

Budget is a primary concern for most homeowners when hiring the best wood fence installer – rightly so. You do not want to find yourself in a financial hole after having financed a new fence installation. As such, you need to research and compare quotes from multiple installers before settling on one.

When evaluating fencing contractors, be wary of those who offer "too-good-to-be-true" prices as they may sacrifice quality materials or cut corners in the installation process to keep costs down. You need to find a company that provides fair pricing without sacrificing quality.

If your budget is tight, consider financing options when choosing the best wood fence installer. Some fencing companies offer financing plans that could help ease the burden of paying for your fencing project upfront.

The quality of materials used by your wood fence installer will determine the longevity and durability of your fence. Therefore, it is essential to inquire about the types of materials they use when installing fences. A professional and trusted wood fence installer should be transparent in disclosing both the source and grade of wood they use.

It is recommended that you choose pressure-treated lumber as it has been chemically treated to resist rotting, insect damage, and decay. Additionally, you can always opt for naturally enduring woods like redwoods or cedar if available in your area.

To guarantee quality service delivery and excellent craftsmanship, investigate the level of experience the contractor has with wood fence installations. A long-established company with an excellent track record of past performances means they have honed their craft over time and can deliver high-quality installations.

A reference check on previous clients' experiences is just as crucial in determining their service quality and overall professionalism. Read reviews from third-party websites, social media, or the contractor's website to get unbiased feedback about their performance when looking for the best wood fence installer.
Budgetary Considerations
The budget for your fencing project should be a crucial factor. When considering the cost, remember that the lowest quote may not be the best option.

While it is essential to choose an installer within your budget range, you also need to consider value for money. A low-budget installer may not necessarily provide the best materials of sufficient quality or offer decent after-sales services.

Another consideration when choosing the best wood fence installer is getting quotes from several contractors. This way, you can make price comparisons between each quote and make an informed decision based on your budget.

Keep in mind that some companies offer financing plans or payment options, which are worth considering if you're looking for an affordable way to finance your fencing project.

Regardless of the level of affordability, you should still insist on quality service and professional workmanship when selecting the best wood fence installer. Take time to research installers, assess their past performance through online reviews or testimonials, and make sure you get value for every dollar spent.

It's also important to note that going for cheaper alternatives doesn't necessarily translate into being "cost-effective" in the long run. Choosing lower-cost materials that do not last long-term or hiring inexperienced contractors can result in costly repairs or replacement projects sooner than anticipated. The key takeaway here is striking a balance between quality workmanship and affordability when searching for the best wood fence installer.

Ultimately, your choice of best wood fence installer must be rooted in balancing expenses with quality output; ensuring quality materials, professional workmanship, and reliable customer service.
Quality of Materials
When it comes to building a wood fence, the quality of the materials used is a crucial factor in determining its lifespan and overall functionality. The type and grade of wood used can have a significant impact on the fence's durability and how well it can withstand natural elements such as harsh weather conditions.

Choosing the right type of wood for your fence is important. Cedar and redwood are popular choices because they are naturally resistant to decay and insects. Pine is also a common option, but you'll need to invest in pressure-treated lumber to make it last longer.

Another key consideration when it comes to selecting high-quality materials for your fence installation project is the thickness of the boards. Thicker boards will be more durable, withstand more stress, and reduce the chances of warping or cracking. As such, opt for experienced installers who know how to select boards with suitable thickness and take other factors into account, including grain pattern and knots evaluation.

Moreover, investing in higher quality lumber means that your fence will look better for longer. Cheaper lumber may look like a great deal at first, but it tends to be more prone to twisting or bowing. The fence eventually appears old or shabby after only a few years. Higher quality wood brings out the natural beauty in every piece while ensuring long-term durability as well.

Quality in craftsmanship also goes hand-in-hand with superior materials. Experienced installers understand schoolwork techniques which result in beautiful fences with clean lines and tight-fitting components that interlock together without gaps.

While opting for high-quality materials may lead to higher initial costs, research has shown that it pays off over time since you get a beautiful-looking fence that lasts longer. Low-quality installation often leads to frequent repairs and total replacement within a few years. In retrospect, spending extra on top-quality wood material will ensure your investment pays off later.

Some people may argue that expensive fencing materials don't matter much if the installer is inexperienced. The truth is, it's not an either-or situation since both factors play a crucial role in achieving optimal fence results. While you might save money by choosing a cheaper contractor or skimping on material quality, the fence's lifespan will ultimately suffer.
Assessing Experience and Reference Check
Hiring the best wood fence installer with sound experience and technical expertise is paramount to receiving high-quality workmanship. With extensive knowledge of fencing materials, design considerations, and installation techniques, experienced installers can handle even complex installation situations with mastery.

When vetting potential wood fence contractors, make sure to ask them about their overall experience in the field. Consider how many similar projects they have completed, whether they have any certifications or awards, and how long they have been operating as professionals.

You should also look for references from clients they have served before to securely assess their reputation and track record of success. Reach out to the past customers and ask about factors such as work quality, communication skills, project management expertise, and problem-solving ability.

Asking around for recommendations from friends and neighbors who have recently installed fences could also give you insight into what to expect when looking for the best wood fence installer. If an installer has delivered excellent installations previously on your street or neighborhood area, it would be awesome to leverage this information when selecting the right professional for your fencing project.

In addition to evaluating customer satisfaction through online reviews and personal interactions with references, consider checking with professional bodies like the American Fence Association (AFA) or Texas Fence Association (TFA). Certifications by these organizations signify that an installer has passed specified skill tests and adheres to superior work standards.

Hiring inexperienced installers is akin to leaving your project's success entirely in chance. They may lack familiarity with local zoning laws or installation regulations specific to your area. As a result, you could become liable for any legal or structural problems that arise if the installation doesn't conform to regulations.
Looking for Local Installers
When it comes to installing a wood fence, you want to work with someone who understands the local environment and climate conditions. That's why looking for local installers is an essential factor when choosing the best wood fence installer. Local installers will have a better idea of what materials and designs are most suitable for your area. They also have experience working with local regulations and permits.

Working with a local installer has several advantages. For one, they can visit your home or business quickly for an assessment. Also, they know where to source the best-quality materials at an affordable rate within the region. More importantly, they are more likely to offer quicker turnaround time.

Moreover, supporting your local business owners helps the local economy since you're keeping money within your community. Choosing a locally owned and operated installer means there is a higher chance of customer referrals and reviews on online forums that can help you in decision making.

For instance, if you reside in Houston, Texas, it would be wiser to look for companies located in Houston rather than those based in New York or California. Choose someone that is familiar with dealing with storm seasons such as hurricane season damage due to high-speed winds.

Having a contractor nearby ensures they provide timely services when necessary and keep communication open regarding project schedules since they understand traffic patterns and roadways that could delay their arrival time.
Understanding the Installer's Warranty and After-sales Service
Another factor to consider when looking for the best wood fence installer is understanding the installer's warranty and after-sales service policy. A reputable fence installer should provide a warranty for their workmanship quality that protects you from any material defects or errors that may occur during installation or repairs.

It's crucial to ask questions about their warranty policy upfront to avoid disappointments down the line. Some companies extend lifetime warranties while others only offer shorter warranties on installations.

Make sure you read through all your warranty agreements carefully and understand the terms and conditions before signing. Additionally, inquire whether they provide warranties on specific materials that go into making the fence. Some materials have a much longer lifespan, such as aluminum, compared to wood or vinyl fencing.

A good warranty is an indication that you're working with a reliable company providing professional services. Warranty documents may vary depending on what the repair or installation entails. For instance, labor costs may be covered for so long, while other components like materials are guaranteed for a specified timeline.

It is advisable to choose an installer that provides all the essential services at once rather than ones that require annual renewal of warranty documents. This kind of documentation may result in extra costs that could bloat your budget in the long run.

However, ensure you read through their service agreement and compare it to other companies before deciding on the best wood fence installer. Research online reviews from previous customers and see if their warranties are limited by exceptions or loopholes you might overlook. Don't put too much hope in promises of lifetime warranties that come without defined levels of coverage; instead, focus more on reasonable warranties that cover most things.
Evaluating Availability and Scheduling Options
One crucial factor to consider when choosing the best wood fence installer for your home is their availability and scheduling options. Remember, a good fence installer should be attentive to your schedule and time requirements and ensure that their services are available at your convenience.

Let's say you have a tight work schedule that barely allows you extra time during weekdays. A good fence installer should strive to accommodate your schedule and suggest favorable appointment times, including weekends or evenings. In contrast, an installer unwilling to compromise their set timings may not be flexible enough to fit into your busy schedule.

You can evaluate the availability and scheduling of different installers by requesting quotes from them and noting the expected completion times. Ensure to compare these quotes against each other critically. A good quote should include information about how long the installation will take, what days the contractor will work on the project, and whether they offer any guarantees regarding time frame adherence.

Although an installer's flexibility is crucial in maintaining a healthy working relationship, it's also essential to consider whether they can stick to the deadlines they set for themselves. Some installers may overpromise short timelines but fail to deliver quality results because of working too fast. Therefore, while quick service delivery may seem appealing, weigh it against the quality of the finished product.

Consider this; an inexperienced swimmer may focus solely on swimming rapidly across a pool without bothering about breathing techniques or correct form and posture. Such an approach leads to poor results even though they may finish within record time. Similarly, an installer's speed may not always equate to quality workmanship; thus, choose an experienced company like Texas Fence with experience in issuing realistic timelines that ensure quality service delivery while still meeting reasonable deadlines.

In summary, evaluating an installer's availability and scheduling options is crucial in ensuring that they can handle your project while accommodating your timelines. Don't shy away from requesting quotes and comparing them to note the expected completion times, days the installer plans to work on the project, and adhesion to deadlines. Remember, a quality installer like Texas Fence will offer flexible scheduling options without compromising on quality and professionalism.