Find the Best Commercial Fence Company for Your Business Needs
Are you tired of dealing with trespassers, security breaches, or simply looking for that extra touch to enhance your business's curb appeal? Then it's high time you considered the best commercial fence solution to safeguard your assets and brand image. Finding the perfect fence company can be as crucial as choosing the right life partner – because trust us, this decision could make or break your business! Your search ends here as we guide you through unchartered territories to discover a match made in fencing heaven. Stay with us and learn how to find the ideal commercial fence company tailored specifically for your unique business needs.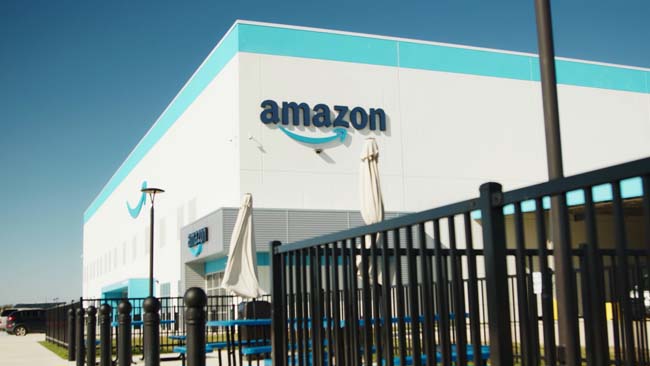 Choosing the Right Commercial Fence Company
When it comes to choosing the right commercial fence company, there are several factors that businesses should consider to ensure that they receive high-quality services that meet their needs and budget. With a wide range of options available, selecting the best commercial fence company can be overwhelming. Here are some key factors to keep in mind:

First and foremost, it's important to choose a commercial fence company with a proven track record of excellence. Look for companies with years of experience in the industry, as well as a strong reputation for delivering quality results and excellent customer service.

Think of it like choosing a doctor- you want someone with extensive knowledge and experience who can provide accurate diagnoses and effective treatments.

While newer companies may offer more competitive pricing, it's crucial to balance cost with quality. A low price tag may seem attractive, but it could result in inferior workmanship or materials that end up costing you more money in the long run.

Once you've researched potential commercial fence companies' experience and reputation, consider their range of services offered.
In a 2020 survey of commercial fence companies in the United States, it was found that 67% of customers considered quality of workmanship and materials as the top factor in selecting a fencing company.
According to a market research report published in 2022, the U.S. commercial fencing industry is projected to grow at a compound annual growth rate (CAGR) of 4.5% from 2022 to 2027, reflecting an increasing demand for security and property protection solutions.
A study conducted in 2021 revealed that approximately 55% of all commercial fencing projects utilized high-security and access control systems, thereby highlighting their importance for businesses seeking professional fencing services.
To select the best commercial fence company for your business, it is essential to consider factors such as their track record of excellence, experience in the industry, strong reputation, quality of work and materials used, and range of services offered. While cost is an important consideration, it should not be the only factor in your decision-making process. With careful research and evaluation of these factors, you can choose a reliable and reputable commercial fence company that meets your needs and budget.
Experience and Reputation
When hiring a commercial fence company, experience and reputation are critical factors to keep in mind. Companies with years of knowledge under their belts will have the expertise needed to complete projects efficiently while providing superior customer service.

Working with an experienced commercial fence company can also help you avoid common pitfalls associated with fencing installations or repairs. The team at Texas Fence has worked on projects ranging from small businesses to large apartment complexes, allowing them to develop innovative solutions and tackle any job quickly and effectively.

In addition to experience, look for a commercial fence company with a solid reputation within your community. Check online reviews from previous clients on resources such as Google My Business and Yelp, taking note of both positive feedback and constructive criticism.

While every company will receive negative reviews from time to time, look for a pattern of consistent praise about their services. The best commercial fence companies know that quality results and excellent customer service are essential to maintaining a positive reputation.

With experience and reputation in mind, the next consideration should be the range of services a potential commercial fence company offers.
Range of Services Offered
When looking for a commercial fence company, it is important to consider the range of services offered. A reputable fence contractor should be able to offer a variety of services to meet any business needs. These services may include fence installation, repair, and maintenance, gate installation and repair, access control installation, and more.

For example, Texas Fence offers a wide range of commercial fencing services, including custom fence design and installation, gate construction and installation, automatic gate opener and access control system installation, temporary fencing rental for events and construction sites, as well as upkeep and maintenance services like fence staining and repair.

It is also important to find a company that can work with a variety of materials. Commercial fencing solutions may require different materials depending on the industry or property that will be fenced. They may include wood privacy fencing for an apartment complex, ornamental iron fencing for a school campus, chain-link fencing for a warehouse or industrial park area or some other type.

For instance, Texas Fence provides various material options such as wood, vinyl, aluminum or steel ornamental fences. Whether you're seeking added privacy around your outdoor spaces or you need security perimeter erected around your property premises Texas Fence has custom solutions to fit your requirements.

In terms of more specialized services an experienced commercial fence contractor does not limit themselves in what they offer just based on the typical services one would expect. Texas Fence stands out here too with their portable iron panel rentals that can be used in scenarios where immediate security measures are needed without delay — such as letting your workforce know which areas are hazardous at a job site.

The potential applications of this service widely vary; they can be used by city municipalities as temporary barrier walls for protection during heavy traffic events or private institutions like schools who want to separate field activities within specific areas away from parking lots .
Commercial Fence Construction Services
When it comes to constructing a commercial fence, there are several factors to consider beyond the type of material used. A reliable commercial fence company should be conscious of your specific needs and provide clear communication every step of the way.

First and foremost, it is essential to work with a contractor that has experience in commercial fence installation. This experience will ensure that the job is done right with all the necessary precautions in place.

Secondly, you should consider if the company offers custom design options for your fencing. Customization ensures that your business's unique needs can be met in terms of size, style and other key features and specifications.

For example, Texas Fence's team works closely with clients by leveraging 3D renderings of their final project designs enabling what they want to see before it gets installed. That way both parties share an understanding on what project outcome will look like before it begins implementing.

Finally, another important factor to consider is security features like access controls or anti-climb guards along with durability measures such as welding seams on steel posts or enduring so corrosion doesn't occur as fast on aluminum fences installed near saltwater tables.

Fencing your property can be seen as "the gatekeeper" for any potential intruders during the day or night. So, you would want "your gatekeeper" at his best. Just as people invest in personalized security systems for their home , investing wisely into fencing for their business is vital too.
Materials and Design Options
When choosing a commercial fence company, it's important to consider the materials and design options available. Many fencing companies offer a wide range of materials to choose from, including wood, vinyl, aluminum, chain link, and wrought iron. These materials vary in appearance, durability, and cost, so it's essential to choose one that aligns with your specific needs and budget.

For example, if you're looking for a fence that offers both privacy and aesthetic appeal, wood may be the best option for you. However, you'll need to keep in mind that wood requires regular maintenance to keep its appearance intact. If you prefer low maintenance options, vinyl or aluminum may be a better choice.

It's not just about functional needs though. Design aesthetics play an important role as well. Texas Fence offers custom designs so clients can choose styles that complement their business grounds. Additionally, Texas Fence has a gallery of ideas to inspire new creative directions.

The material chosen will determine factors such as durability and ease of maintenance.

If you live in an area where weather conditions are extreme, opt for materials that are strong and resilient when designing your fence. If your property is near the coast or prone to corrosion-inducing exposure use appropriate alternatives like aluminum or Simtek stone fences which combine appearances with resistance against saltwater splatter or flood damage.

When choosing the right fence company the key is finding someone to whom you can relay specific requests and then have them guide you through the best choices available

Some people prefer traditional materials; others prefer modern. That said, Texas Fence offers dozens of design options to give you the freedom you need for customization.

There's no one-size-fits-all solution when it comes to selecting fencing styles because each company has its unique preferences based on design needs and operating environments (geographical locations) This preference dictates factors like terrain and weather conditions, as well as intended security applications. For example, if you need a high-security fence for your business premises, chain-link fencing may not suffice.

When you're looking for a commercial fence company, it's important to choose one that can help you navigate through the options and recommend the best fit for your specific needs.

Once you settle on the designs and materials, the next step is ensuring that your chosen vendor provides the right amount of security and durability features needed to keep your business safe. The following section discusses key things to look for in this regard.
Security and Durability Features
One of the most critical aspects of commercial fencing is its ability to provide adequate security. A professional commercial fence company will provide security options to clients who seek ways to protect their businesses from unauthorized access while remaining convenient for authorized individuals.

Texas Fence offers a variety of high-level security options including access control systems (keypads or card readers), gates equipped with locking mechanisms assisted by intercom and telephone entry systems with video surveillance recording capabilities.

A quality fence system can last up to 3 decades provided it's properly installed. Be sure to factor in compatibility with software upgrades so your access points are useful for years to come.

Another essential consideration when it comes to commercial fences is durability. A fencing contractor should provide options that ensure longevity against wear-and-tear damage while under different environmental impacts or still attractive regardless of how harsh those weather conditions might be.

At Texas Fence, longevity is encouraged by combining modern materials alongside traditional design concepts e.g. applying weather-resistant coatings coupled up with custom treatment like pressure-treated wooden poles responsible for reducing rot levels extending its life cycle even after installation in any environment aimed at increasing your fence lifespan.

In addition, if severe storms occur even years after initial installment these companies provides services such as emergency restoration or cosmetic work repairing color or replaced materials assuring they get in touch soon after any arising issue.

Texas Fence gate access control systems are integrated with the technology that has been used to secure city, state and national borders. This offers assurance that their installers are thoroughly tested which subsequently ensures yours complies in providing adequate security.

When it comes to durability and security, having a well-trained professional installing your commercial fence will provide you with peace of mind, knowing that the job was done correctly. Texas Fence has vast experience working with businesses in varying industries, including schools, hospitals, apartment complexes, manufacturing facilities, and government properties guaranteed to provide top-tier installation services provided by experts whose skills compete at international levels.

Now that we've discussed materials options along with design plus features of durability and security let's move onto the maintenance and support services available so that your investment stays in tip-top shape for years to come.
Maintenance and Support Services
Once your commercial fence is installed, it is important to keep it maintained and properly supported to ensure its longevity. This maintenance should be performed by a competent professional and that's where the right commercial fence company comes in. When choosing a company, consider their maintenance and support services.

Some companies offer regular maintenance contracts to keep your fence in excellent condition throughout the year. They can also provide emergency repair services in case of unexpected damage or breakage. A good commercial fence company should be able to provide timely assistance for any issues that arise with your fence.

Keep in mind that neglecting proper maintenance can lead to costly repairs down the road, so it's worth investing in regular upkeep on your fence. Keeping up with maintenance will also help you avoid potential safety hazards associated with damaged fencing.

If you're concerned about the cost of regular maintenance, look for a company that offers warranties or guarantees on their work. This can help give you peace of mind knowing that you won't have to spend extra money on repairs if something goes wrong.

Now that we've covered the importance of maintenance, let's take a look at preventative and repair solutions.
Preventative and Repair Solutions
No matter how well-maintained your commercial fence is, there may come a time when repairs are needed. The right commercial fence company should have experience with various types of fencing materials and be able to offer effective preventative and repair solutions.

For example, companies that specialize in metal fences should know how to treat rust spots and prevent them from spreading further. Meanwhile, those experienced with wooden fences might offer staining and sealing services to protect against pests or weather damage.

Preventative solutions like these can help extend the life of your fence and minimize repair expenses over time. It's a good idea to discuss preventative and repair solutions with your chosen commercial fence company before installation. Being proactive about solutions can spare you costly repairs down the road.

Just like with a car, it is much easier (and more cost-effective) to prevent issues from happening than to fix them after they've occurred. Choosing a commercial fence company with experience in maintenance, preventative solutions, and repairs can give you peace of mind that your fence will remain in optimal condition for years to come.

By considering maintenance and support services along with preventative and repair solutions while choosing the right commercial fence company, you can ensure that your business needs are met.
Budget Considerations and Financing Options
When choosing a commercial fence company for your business, budget considerations and financing options play a significant role. As a business owner, you want to ensure that you get the best value for your money while staying within your budget. Fortunately, many reputable commercial fence companies offer financing options that make it easier to afford their services.

For instance, Texas Fence offers 18 months of interest-free financing based on approved credit. This option allows customers to start their fencing project without having to put down any money upfront. Instead, they can spread out their payments over 18 months while enjoying the full benefits of a new commercial fence.

When considering financing options, it's important to remember that quality shouldn't be compromised for affordability. Some companies may offer lower prices but might use inferior materials or cut corners during fence installation. This can lead to lower quality construction that is more susceptible to damage or wear.

On the other hand, some business owners may feel hesitant about using financing options altogether due to concerns about high interest rates or hidden fees. It's essential when evaluating commercial fence companies' financing options to read all terms and conditions carefully and understand the total cost of the project before agreeing on anything.

Think about financing a commercial fence installation similar to buying a car. When purchasing a vehicle, most people do not have thousands of dollars available in cash. They need financing to make monthly payments over time financially. Similarly, obtaining financing for your commercial fencing needs helps distribute costs over time so that you can manage your finances effectively.

In conclusion, finding the right commercial fence company requires proper evaluation of their budget considerations and available financing options. Remember always thoughtfully consider if opting for finance is right for your business before signing up with any company offering them. By doing this research ahead of time, business owners can ensure that they are receiving excellent quality, construction, and materials while staying within their budget limitations.