Dear Homeowner,
Thank you for giving the Texas Fence Team and I the opportunity to serve you on your upcoming fence project!
As your fence consultant, it is my goal to provide you with the proper information to help you make an informed decision on your upcoming investment. Furthermore, our entire team is ready to exceed your expectations! Our entire goal at Texas Fence is to provide you with:

SERVICE YOU CAN COUNT ON FROM START TO FINISH.
The information in this folder will help educate you from the buying process, all the way through the final installation of your fence.

Guide to Buying a Fence
What to Expect — Pre-Construction
What to Expect — During Construction
Texas Fence Difference


Best Regards,
Jon Long
---
GUIDE TO BUYING A FENCE
How to Hire a Fence Company
Considering that a fence is a larger investment, you will want to do plenty of research, shop around, and find something you are going to be happy with for years to come.
Think about when you bought your home. Did you sign a contract for the first home you looked at? Did you look at other homes? Chances are you looked at several places and asked plenty of questions.
When buying a fence, although you cannot see it before you buy it, you should be shopping around for a fence company that will build a high-quality fence that matches or exceeds your standards. You should read reviews, look at their previous work and decide whether or not you trust the company to deliver what you want.
How to Determine if a Fence Company is Reliable
Hiring the first or cheapest fence company you find is an easy mistake to make, especially when your fence has fallen over and you need a new one fast. Unfortunately, there are fly-by-night contractors who prey on homeowners who don't do their research. Sometimes, you may think you're getting a good deal, only to realize that the person you hired has no liability-insurance, no location, and is impossible to reach for warranty issues, or they may fail to show up at all.
The best way to protect yourself from being scammed by a fence contractor is to shop around, ask plenty of questions, and look for red flags while you do your research and collect bids.
Red Flag #1—They are not insured.
Red Flag # 2—They Do Not Call 811 to Identify Underground Utility Lines.
Red Flag # 3—Bad Ratings or No Ratings at All.
Red Flag # 4— They Don't Have an Office.
Red Flag # 5—They Ask For a 100% Deposit.
Warranty
All Texas Fence work comes with a one-year workmanship warranty. Certain products come with manufacture's warranties. Please ask your fence consultant for more details.
"Very professional. Texas Fence was in and out exactly when they said and on time. They were a pleasure to do business with. You might save a few bucks somewhere else, but their dependabili – ty and experience are well worth it".

— Michael C., Angie's List Review —
---
WHAT TO EXPECT — PRE CONSTRUCTION
STEP 1: Approval
After reviewing the layout and contract, please sign and pay the 50% material deposit.
STEP 2: Project Manager Assignment
We will assign your job a project manager depending on the specifics of your job and workload. Your PM will email you within the first week after signing.
STEP 3: Ordering and Lead Time
Our lead time varies throughout the year, but we average between 3-4 weeks on wood, and 6-8 weeks on iron. In the meantime, we will order your materials and be preparing for your project.
STEP 4: Scheduling Your Project
Once everything has arrived and we have an opening in our schedule, your project manager will contact you to schedule your job. This normally happens within 7 days of the proposed installation date.
STEP 5: Construction Reminders Email
Your project manager will email you with some last-minute reminders about the construction of your fence. Please check your email as this information is useful for a smooth and efficient project.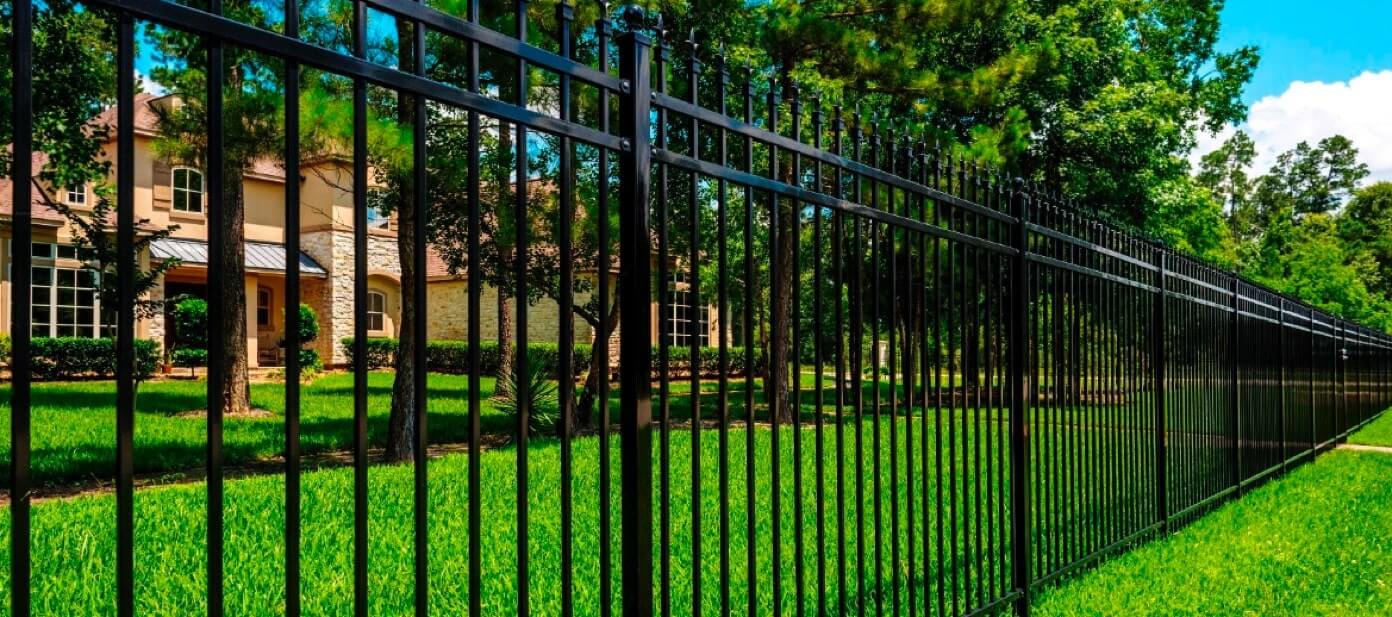 "Texas Fence did a wonderful job. They were very efficient in their work and our fence turned out beautiful…. Easy to work with and always available for questions and / or concerns we had leading up to getting our fence done. I highly recommend Texas Fence".

— Ashley V., Google Review —
---
WHAT TO EXPECT — DURING CONSTRUCTION
Arrival Time
Typically, our installation crews will arrive early to mid-morning. Prior to arriving, crews are loading material and reviewing job specifics with your Project Manager. Should an issue arise, as it sometimes does, you will be contacted and given an update on the crew's arrival.
Destruct to Construct
As we demo the old fence and begin preparation for installation, your property will become a construction zone. It will get worse before it gets better. It is nearly impossible to construct a fence, leaving things exactly how they were. Flattened grass and spread out fill dirt will return to normal after a good rain or a few rounds of the water sprinkler.
Installation Duration
On average, our crews install 100-125 feet of standard wood fence per day, 125-150 feet of iron/aluminum fence per day, and 150-200 feet of chain link fence per day. Again, this is on average and can be longer when adding gates and other custom elements.
Trash
Old fence panels will be removed and placed by the street. On multiple day jobs, the construction debris including panels will be removed on the final day of construction.
Existing Underground Post Hole Concrete
The industry standard is to cut the post off at grade level leaving existing concrete in place. We can remove this concrete at an additional cost. However, you will need to provide fill dirt for these holes since new post will not always align with the old ones. Existing concrete at corners and terminals will be removed.
Post Setting
Once the post holes are dug, posts and framework will be constructed. This method is the quickest and ensures that the posts do not lean in one direction and remain straight as the concrete sets.

"The workers were wonderful and polite – and got the job done quickly, plus hauled off the old fencing. Texas Fence uses quality wood and quality workers – I'm VERY pleased with the work and felt the price matched the value".

— Bob R., Angie's List Review —
---
TEXAS FENCE DIFFERENCE – CORE VALUES
While there are many fence companies in Houston to choose from, we consider our team's culture and commitment to living out our core values to make all the difference.
Value 1 – Do the Right Thing
Make your customer your number-one priority.
You have the power to say "yes" to resolve challenging situations.
Focus on the positive, on what you can do, and not what you cannot do.
Value 2 – Take Ownership
Welcome all kinds of feedback—the concerns and the praises. Tough conversations.
If you see it, you own it. Address the "how" and the "who" later.
Take initiative without being asked.
Value 3 – Deliver the Best
Be the best in everything you do.
Show pride in your work.
Pay attention to details so that each job is perfect.
Value 4 – Have Fun
Share your knowledge and passion with team members and customers.
Smile and laugh.
Celebrate fellow team members for their efforts and quality work.

"Texas Fence did an excellent job on our fence. We wanted several estimates and Texas Fence had the best detailed estimate, price and customer service… Always got right back to me with any information I needed or questions I had. They did a great job."

— Carol K., Angie's List Review—