Benefits of Hardie Plank Fence
The Benefits of Installing a Hardie Plank Fence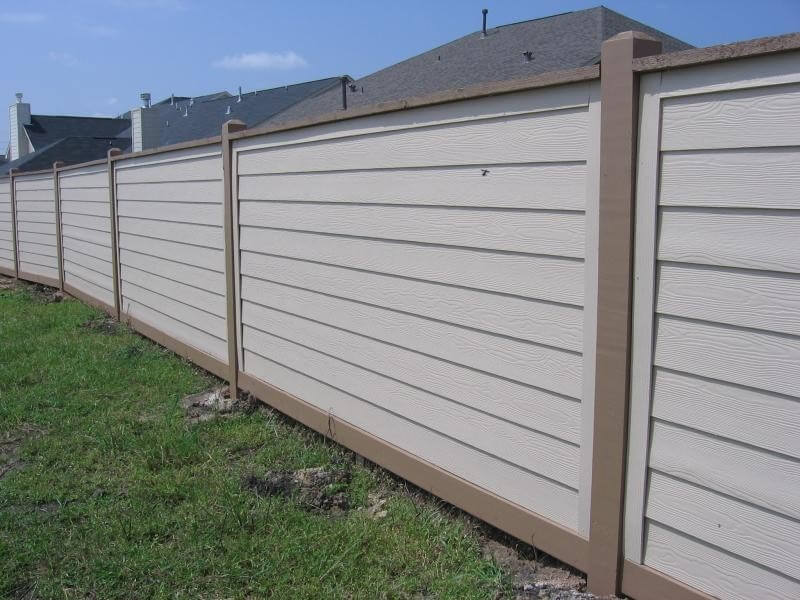 If you're thinking about adding a Hardie Plank fence to your property, you've already made a wise decision. Hardie Plank fencing is one of the most reliable and attractive fencing options available on the market today. Hardie Plank fencing adds style and value to your home while also providing numerous benefits. Here, we'll cover just a few of the many reasons why you should consider installing Hardie Plank fencing. From aesthetically pleasing to providing a great return on investment, a Hardie Plank fence is the perfect option for any property — and we'll tell you why.
The cost of a Hardie Plank fence will depend on the size and design of your project. Typically, you can expect to pay between $8-$12 per linear foot for materials and labor costs.
The Benefits of Hardie Plank Fences
Hardie Plank fences are a popular and effective fencing material that provides numerous advantages for those looking for a long-lasting security solution. The high-quality construction of Hardie Plank fences makes them extremely durable, corrosion resistant, and able to withstand extreme weather conditions without damage. Additionally, this material is often treated with fire retardants, making it safe from accidental fires or infestations from pests. Furthermore, Hardie Plank fences are aesthetically pleasing and can be easily customized with trim styles, paint colors and more.

On the other hand, there are some potential drawbacks when opting for a Hardie Plank fence. For one, they can be expensive compared to other materials such as wood or chain link (depending on the size and type). Secondly, Hardie Plank fences are not ideal if you get privacy concerns since they are mostly solid panels located in a single row without gaps between them. Some individuals may also find the installation process to be difficult due to the heavy weight of Hardie Plank materials.

Overall, however, the main benefits of selecting a Hardie Plank fence far outweigh any potential drawbacks. With its ability to stand up to extreme weather and provide years of protection by keeping out unwanted visitors, investing in this type of fencing solution can be a wise choice for many consumers. It is also an excellent way to add additional style or color applications to your home as well as value that is sure to impress potential buyers if you ever consider selling down the road.


Hardie Plank fences provide a long-lasting security solution that is highly durable, corrosion resistant, and fire retardant. While they may be expensive and lack privacy features in comparison to other materials, their longevity and ability to be customized aesthetically make them an attractive option for homeowners looking for protection and value. A variety of material choices are available on the market today.
Longevity and Material Choices
When it comes to selecting a material for a fence, and particularly when looking at how long the fence will last, Hardie Plank is an excellent choice. This type of siding is extremely durable, made from fiber cement and designed to withstand heat, wind, and moisture. It is highly resistant to scratches, dents, and insects, meaning it will last for many years before needing replacement or repairs. While the initial cost of installing a Hardie Plank fence may be higher than other types of fencing materials, the longevity and durability make it a great option in terms of money saved over time.

Hardie Plank is also available in a variety of colors, textures and finishes that can fit into any aesthetic taste. With its natural wood grain look, rustic charm and modern style options, there are plenty of choices to choose from that won't go out of style anytime soon. Plus, unlike real wood, Hardie Plank doesn't require regular maintenance or refinishing treatments. This not only saves on labor costs to keep the fence looking like new, but also saves homeowners considerable amounts on paint or stain each year.

The choice between Hardie Plank and other materials for fencing should ultimately factor in both initial expenses as well as overall longevity and maintenance requirements over time. For example, a wooden fence may be cheaper upfront but requires much more upkeep to stay looking good for years to come. It may be beneficial to some homeowners to pay more upfront for the Hardie Plank fence knowing it won't need near as much maintenance and should last many years longer than alternatives.

With its combination of durability, low maintenance requirements and aesthetic appeal, Hardie Plank fences have risen in popularity among homeowners for landscaping projects across the country. Understanding all the design options available with this type of fencing is key in making a well-informed decision when choosing the right material for your home's fencing needs.
According to James Hardie, their Hardie Plank fence can last up to 15 years in most climates when installed properly.
A study by the Forest Products Laboratory found that Hardie Plank fences had an impact resistance 5 times greater than wood and 2 times greater than vinyl fences.
In addition, studies have found that Hardie Planck fences can resist damage from winds gusting up to 130mph with minimal or no distortion.
Design Options for Hardie Plank Fences
Hardie Plank fences provide homeowners with an all-weather, durable, and aesthetically pleasing enclosure. Homeowners have a large selection of design possibilities with Hardie Plank fences, ranging from reinforcing your existing fence to adding a unique look that ties into your home's architecture. The vertical lines of the Hardie Plank siding create a beautiful, seamless, and almost unnoticeable finish as they blend in with your existing fencing style or match the textures of your home's siding.

For those looking for a completely new and unique approach to fencing, there are many decorative options available such as airy screens, boldly painted accents or intricate latticework. These elaborate designs can be extremely effective when rifling on larger gates, especially if you install the Hardie Plank fence alongside brick or stone pillars for a grand entrance into your property.

On the other hand, some homeowners prefer to keep their fencing area subtle and simple. For these properties, there is an ongoing debate between choosing stained wood or painting Hardie Plank siding for that traditional white picket fence look. While traditionally wooden fences may give an elegant appeal, certain painted Hardie Plank siding can offer a virtually maintenance-free solution as well as maximum protection from rot and pests.

Knowing what design fits best for your property can be difficult without professional help. However, no matter what homeowners choose in terms of design style, they can rest assured that their chosen Hardie Plank fence will retain its value and beauty for many years to come.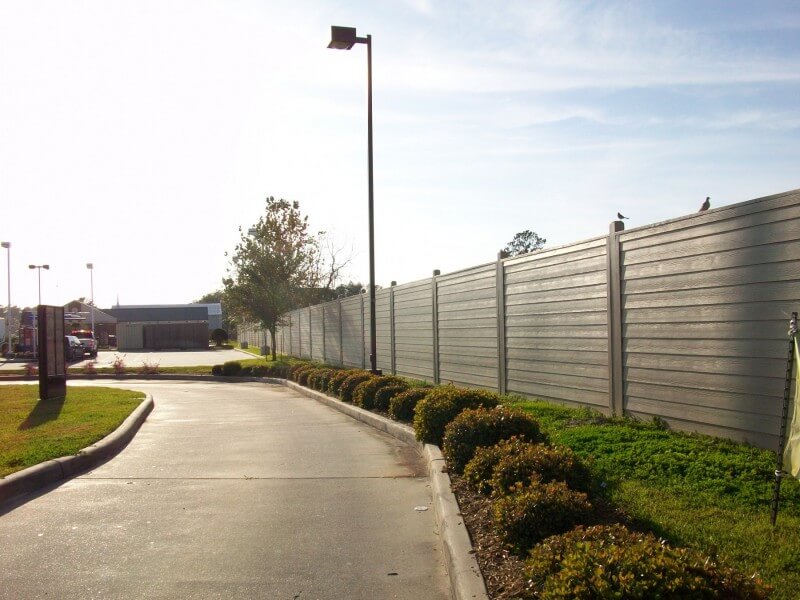 Installation Time and Cost for Hardie Plank Fences
Installing a Hardie Plank Fence is usually a job best left to the professionals. The installation time and cost required to properly install this type of fencing must be taken into consideration. On average, it can take between one and three days for professional installation of a basic Hardie Plank Fence, depending on the size of the fence and the complexity of the project.

Perhaps one of the most important considerations to make when thinking about installing this type of fencing is the cost. Professionally installed Hardie Plank Fences are estimated to be slightly more expensive than wood or vinyl fences of similar sizes, but generally last longer. Though initial cost is an obvious factor in deciding what kind of fencing to install, homeowners should consider how much higher quality materials will pay for themselves over time by saving on maintenance costs. It could be argued that in the long run, those who choose a Hardie Plank Fence may end up spending less money overall.

At the same time, others might argue that selecting any type of wooden building material for your fence could perennially require attention and maintenance such as painting and staining or repair from weather damage – meaning that such projects are not always necessarily cost effective investments in constructing your outdoor living space.

Regardless, if you have made the decision to use Hardie Plank Fence in your landscaping design, it is important to factor in not only the financial costs involved but also labor and installation time needed to complete the job.
Different Types of Installs
The installation of a Hardie Plank Fence provides many benefits, and the different types of installations make it suitable for almost any property. There are three main types of installation: direct fastener, face mount, or retrofit stucco. Direct fastening is the most common type of install that requires attaching Hardie Planks directly to the joists of an existing fence system; this is a cost-effective option and can be done in as fast as half a day. Face mount is another option which involves attaching your new Hardie Plank Fence directly to the existing infrastructure in place around your home or commercial business. This method often takes the longest amount of time and money to install but gives you the advantage of having your new fence stand parallel with the existing structure. The final type of installation, retrofit stucco, uses stucco in lieu of traditional posts and rails; this is a convenient choice if you want a Hardie Plank Fence but don't have the necessary infrastructure on-site.

When considering these three different types of installations, consider your budget and timeline for completion, as well as what will look best for your property. Direct fastening may be the most cost-effective and time efficient, but it does come with some slight risks when attaching it to an existing fence system that may not be able to support the weight of your new Hardie Plank Fence. On the other hand, face mount can be more costly and time consuming but yields an aesthetically pleasing result that flows perfectly with the existing structure while assuring your fence remains secure and reliable. Finally, retrofit stucco allows you to achieve all the benefits of having a Hardie Plank Fence without being confined by preexisting infrastructure; however, it can become quite expensive due to added labor costs associated with installation.

No matter which type of installation you choose for your Hardie Plank Fence, rest assured these fences are designed to last through any extreme weather condition or natural hazard that comes their way.
Protection from the Elements and Other Natural Hazards
Fences provide an important barrier between your property and the outside world, and with a Hardie Plank Fence, that barrier is stronger than ever. Hardie Plank siding was designed specifically to resist deterioration due to natural elements like rain and snow, so when you use it as fencing material, you can be confident that it will stand up to weather year-round. Additionally, Hardie Plank products are fire rated, so they can provide protection against embers or sparks. They also resist rot and decay due to moisture, meaning they have a much longer lifespan than traditional wood fences. This reduces the amount of time and money spent on maintenance and repairs over the life of the fence.

Another advantage to installing a Hardie Plank Fence is its resistance to pests. Tiny insects like carpenter ants or termites may not be able to penetrate the siding's material, reducing the likelihood of needing costly repairs due to pest infestation. While some may argue that Hardie Plank siding is more expensive than other fencing materials, investors in these fences know that the long-term cost savings outweigh any initial price difference.

By investing in a Hardie Plank Fence, homeowners can enjoy peace of mind knowing their property is both safe and secure from natural hazards such as weather damage, fire danger, rot, and decay, and even infestations by pests. The next section will focus on how building a fence with Hardie Plank ensures that it will last for years to come.
Building a Fence to Last
When building a fence, longevity is the most important factor. It is important to consider not only the initial cost of building a fence but also the amount of money it will take to replace a fence in a few years. Hardie Plank fences are a great solution for ensuring that your investment is protected from the elements and lasts for many years to come. In comparison to traditional wood and vinyl fences, Hardie Plank fences are designed to withstand extreme weather conditions, pests like termites, and do not fade or rust over time like other materials. This makes them an ideal choice when selecting the material to build your fence out of.

The initial cost of installing a Hardie Plank fence can be more expensive than many other materials; however, with its durability and lifespan, you will save more in the long run as opposed to having to replace a cheaper but less durable fence down the line. Additionally, since Hardie Plank does not require any additional coating or sealing, you will not have to incur yearly maintenance costs like those associated with other fencing materials. Making these types of investments today helps ensure that you will have value for your money tomorrow.

When building a Hardie Plank fence, you have the option between either directly affixing it to existing posts (affixed installation) or embedding it into poured concrete piers (embedded installation). While both methods offer plenty of advantages and neither one is necessarily better than the other, some homeowners prefer the added security that comes with embedded installation due to its resistance against extreme weather events like high winds. On the contrary, affixed installation is often chosen over embedded installation because of its ability to allow flexibility when making specific changes or repairs down the road versus an embedded installation which requires special tools and expertise which in turn can lead to unnecessary costs and delays.

No matter which installation method you choose, Hardie Plank Fences are sure to provide peace of mind for years down the road when it comes to security and longevity. To ensure that you get the most out of your investment, proper installation techniques should always be followed as instructed by Hardies – including waiting at least 24 hours before painting after installation has been completed.

With each decision comes advantages and disadvantages; however, having potential issues in mind before embarking on this journey allows knowing what solutions may be required ahead of time. With all these factors in mind, let us now move onto how best to paint a Hardie Plank Fence for maximum durability and protection against future wear and tear.
---
How to Paint a Hardie Plank Fence
Painting a Hardie Plank Fence can be a great way to add charm and character to your landscape, as well as providing extra protection and longevity to the surface of your fence. However, it's important to understand the proper steps for painting a Hardie Plank to ensure that you get the most out of your efforts.

Before beginning, it's important to prepare the area by removing cobwebs, dirt, and debris from the fence surface. This can be done with an outdoor broom or cloth. Next, make sure to fill in any holes or cracks in the fence with an exterior grade patching compound. Once you've finished this step, use a stiff brush or pressure washer to give your fence a light scrubbing. Any loose paint should be scraped off and disposed of. The fence must then be allowed to dry completely before painting begins.

When it comes time to paint, many people argue exclusively for oil-based or latex-based paints; however, it is up to the individual preference of the homeowner. Latex-based paints are less smelly and often easier to clean up; however, they do not provide as much protection against moisture and sun damage as oil-based paints do while also having lower staying power. Oil-based paints have higher coverage but require additional toxic solvents for cleanup which may not make it an ideal option for some homeowners who prefer more ecofriendly materials. It is important to recognize the drawbacks of both options so that an informed decision can be made about which type of paint best suits your needs.

Once you have settled on the type of paint you'd like to use, choose a primer specifically designed for fiber cement surfaces if possible (though oil primers tend to work equally well). Apply the primer evenly across the entire fence surface using a roller applicator and wait 3-4 hours until it has dried completely before applying paint. Make sure that all edges are covered thoroughly in order to avoid exposure from rain or moisture build up which can cause rot and other costly damage down the road.

Finally, apply multiple coats (2-3) of high-quality exterior latex paint over your chosen color scheme for best results. Be sure that each coat is dry before applying another one; otherwise, it will result in streaking or chipping off sections later on. Once all coats have been applied according to instructions on the label, let them sit overnight before putting any weight on them so that they may harden properly.

Painting a Hardie Plank Fence requires careful procedures in order to achieve top quality results without damaging the overall structure of your fencing material; however, if done carefully and correctly it can yield long-term benefits such as curbside appeal and lasting protection against weather elements as well as fading over time due to UV radiation exposure.
Common Questions
How long do Hardie Plank fences last?
Hardie Plank fences are known to be extremely durable and long-lasting, as they are made from fiber cement which is resistant to rot, pests, and fire. Many Hardie Plank fences come with warranties that range from 15-50 years; however, under normal conditions these fences can last up to 75 years or even longer. With proper maintenance and care, Hardie Plank fences can keep their appearance and functionality for generations to come.
How do I install a Hardie Plank fence?
Installing a Hardie Plank fence is an easy process that requires just a few steps and the right tools. First, you will need to measure out your fence line and mark it with spray paint or string. Next, dig 6" deep holes where you have marked each post. When dealing with corner posts, use the 45-degree angle rule to make sure the miter cuts are in the same direction for both sides of the corner post. Once the holes are dug, place concrete in each hole. Once the concrete dries (24 hours minimum), place pressure treated 4x4s into each post hole and tamp it down until its level. Then, install two horizontal 2x4s across each end of the 4x4s to support the top rail of your fence. Finally, nail Hardie Plank boards onto two 2x4s across each section of your fence for privacy and style. With the right tools and preparation, installing a Hardie Plank fence is easy and rewarding!