An Iron Fence is a Must for Commercial Property
You can make many upgrades to your commercial property. Wrought iron fencing can increase the property's aesthetic value and offer many other benefits. These are some reasons to install fencing made of custom wrought iron on your commercial property. We also have information about the fabrication process.
What is Wrought Iron?
Before we go into the reasons why you should install an iron fence around your commercial property, let's first explain what wrought iron is and how it is made. Wrought iron is a type iron that can be wrought or worked into any design you desire. Because of its unique appearance and durability, wrought iron has been a popular choice in fencing.
Wrought iron fabrication is the custom-made of an iron piece to your specifications. Custom wrought iron is an excellent choice, no matter if you are looking to add fencing to your commercial property, or a metal feature to the home.
An Iron Fence has many advantages
Wrought iron has many advantages over other metals, particularly when it comes down to style. Wrought iron can give any property a timeless appearance that will make it more appealing.
Wrought iron is one of the strongest materials you can choose. Wrought iron gates and fences can withstand all the elements while still looking great for many years. Wrought iron is very durable and requires little maintenance. You will not need to maintain your fence beyond a few minor repairs.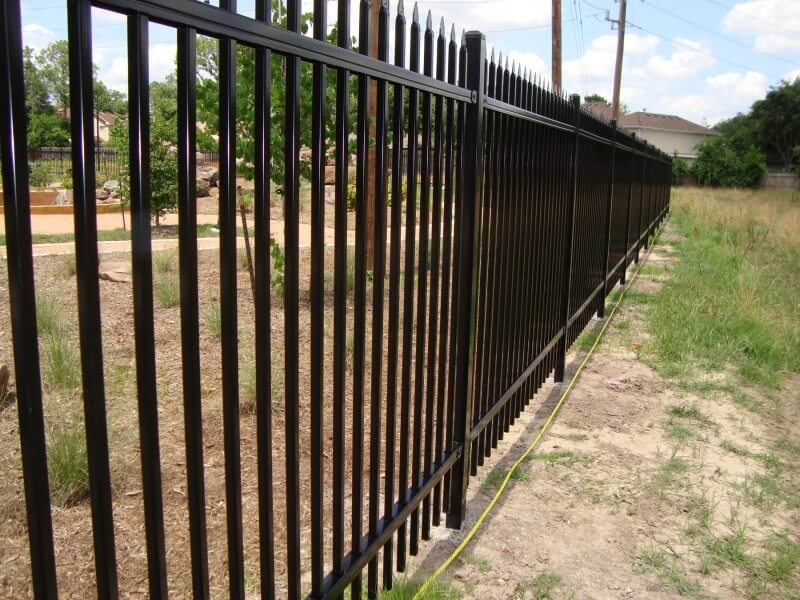 ---
Safety of workers can be improved
Wrought iron fencing is often thought of as a fence around the property's exterior. This is the most popular use of iron fencing. However, it's possible to install interior fences to increase worker safety.
There may be areas on your commercial property that are not safe for non-trained professionals depending on how they are used. You can protect these areas by installing an iron fence to stop employees accidentally entering and causing serious injury. Iron fencing is a great way to ensure that your employees are safe.
Boost your aesthetic appeal
Iron fencing can be a great way to attract customers. Wrought iron fencing can be very attractive, and will give your business a serious, classic look that your customers will love.
Iron can also be customized, making it easier to give your property a unique look that customers will never forget. For example, imagine that your logo is a way to raise awareness about your company. This logo could be incorporated into your fencing to ensure that all who pass your property will remember and see your company's name. A wrought iron fence can be a great way to increase the property's aesthetic appeal and attract new customers.
You can secure and control access to your property
It is vital to secure your commercial property. A custom-made wrought iron fence can make your property more secure. Once your fence is installed, unwanted visitors and trespassers will not be a problem. This will make your employees feel safer and protect your equipment and valuables from theft.
You will be able to restrict access to your property once your iron fence has been installed. You could have a gate that is only accessible by authorized personnel. This feature would allow only employees to gain access to your commercial property. You could also add proximity sensors to an automatic gate to allow customers to access your party at any time.
Increase the value of your property
As a commercial property owner, your primary goal is to increase your property's value. There are many ways to increase the property's value, but none are as effective as installing an iron fence.
Wrought iron fencing can add aesthetic and security to your property, which can increase its value. An iron fence is a great selling point for commercial properties, especially for those who require security.
If you lease your property regularly, a fence made of iron can increase rental income. Because your tenants are now secure, you can raise your rental rate after the fence is up. A wrought iron fence can make it easier to attract tenants to your property.
---
Get started designing your iron fence
There are many benefits to having an iron fence installed on commercial property. Iron fencing can be a great choice if you are looking to increase your property's security, enhance its value, or just add style to it.
Texas Fence can help you give your commercial property an iron fence. We have been creating and fabricating attractive and durable iron features since 2003. Our team can help you design the fence you want, or provide some advice. Get in touch with us today to start!